How Your Legal Team Will Track Down a Hit and Run Driver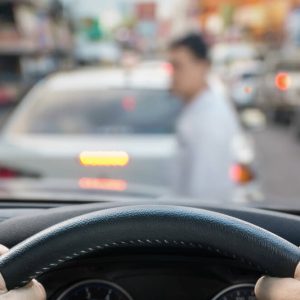 Car accidents are traumatic events on their own. What makes these events even worse is being left alone, hurt and frightened, to fend for yourself. Isolation and vulnerability are often the consequences of being involved in a hit and run crash.
Fleeing the scene of an accident is negligent behavior. It is also highly illegal. In the aftermath of the collision, victims may feel like they have limited options for recovering compensation for their injuries. At The Benton Law Firm, we want you to know that you have options. Hiring an attorney to help track down the hit and run driver is one of them.
While it is not always easy, a legal team does have resources at their disposal that may help track down the hit and run driver. Once a hit and run driver has been positively identified, that same legal team can help you hold the negligent driver accountable for their actions. A legal team may be able to track down a negligent driver through the following means:  
Attorneys Can Work Closely with Law Enforcement
Law enforcement agencies are generally your first point of contact when a crime is committed. Leaving the scene of an accident, or hit and run, is a crime in the state of Texas. Law enforcement agencies will generally conduct an in-depth investigation into the crime. They will then attempt to locate the driver so the individual responsible can be held accountable. An attorney can work with the law enforcement agencies that are investigating the crime to help track down the suspect. At times, cooperation between a legal team and law enforcement is essential.
 Interviewing Witnesses
Attorneys have a wealth of experience when it comes to interviewing witnesses. If witnesses saw the crash, an attorney can help gather their statements and scour the accounts for information that may help identify the hit and run driver. These statements may also be helpful if you need to file an accident claim with your own insurer.
 Conducting Their Own Investigation
Attorneys have their own investigative resources at their disposal that come in handy for a variety of different scenarios. These resources can be used to conduct a complete and independent investigation into the collision. This independent investigation may help shed light on how the accident was caused, and identify the driver who fled the scene.
During this investigation, a legal team may also gather other potential sources of evidence. Attorneys can request surveillance video from nearby businesses or homeowners with security systems. The video may have captured footage of the accident and potentially the make and model or license plate number of the hit and run vehicle. If the accident happened at an intersection, a legal team may be able to request red-light camera footage or other security camera video that may be useful in identifying the driver.
If there is physical evidence left at the scene from the other vehicle, a legal team and law enforcement may be able to narrow down the make and model of the car from the debris.
Using Social Media as a Tool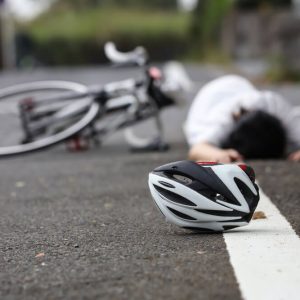 A legal team may even be able to leverage the power of social media to help track down a hit and run driver. Witnesses who did not come forward to law enforcement may post about seeing the accident online. A legal team can get in touch with these individuals and collect a witness statement that may help identify the hit and run driver. By the same token, some individuals can't resist sharing every detail of their lives online. The hit and run driver may even post information online about the accident, leading a legal team straight to the alleged perpetrator.
Contact an Experienced Hit and Run Car Accident Attorney Today
It can feel like tracking down the hit and run driver is the most important thing after a collision. At The Benton Law Firm, we believe that the most important thing to do after a hit and run collision is to make sure that you are taken care of. Our legal team will work tirelessly to help track down the negligent driver. We will also work to make sure that you are able to recover the compensation you deserve, no matter the circumstances.
If you've been injured by a hit and run driver and need more information about your legal options, contact the Dallas car accident lawyers of The Benton Law Firm today. Schedule a free, no-obligation consultation to discuss your situation by calling (214) 777-7777. We want to help you get the justice and compensation you deserve.