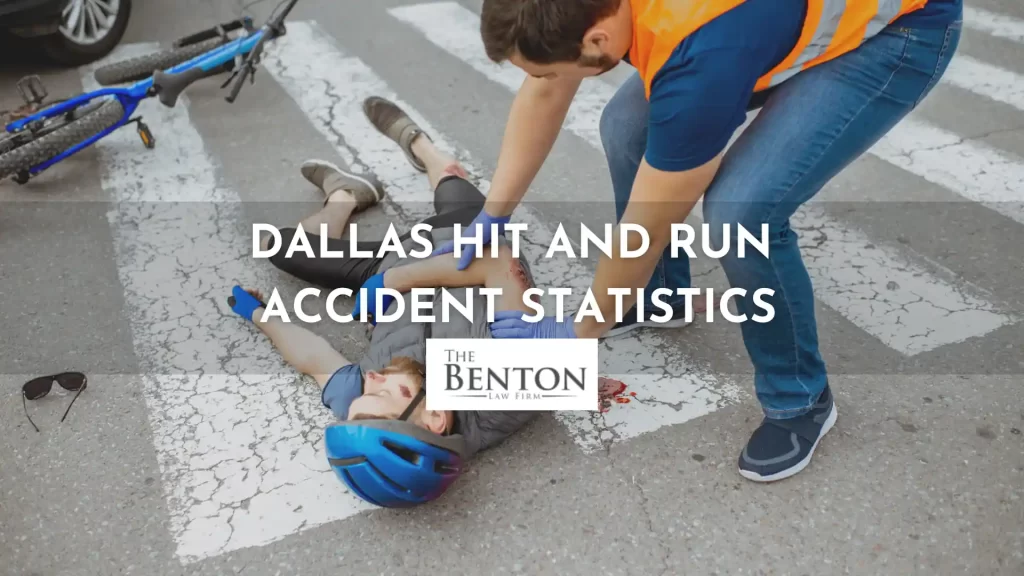 Dallas Hit and Run Statistics
Pedestrian and cyclist fatalities are on the rise nationwide, according to data from the National Highway and Traffic Safety Administration. The report states that New York and L.A. are the hardest hit in the nation. Where does Dallas measure up? Here is what you need to know:
Dallas Hit And Runs: A Grim Picture
Dallas is one of the most populated cities in the country, which means it has some of the most heavily congested roads. What does this mean for pedestrians? According to information from the AAA Foundation for Traffic Safety, it means roads are getting more dangerous:
From 2014 to 2016, the number of fatal hit-and-runs in Texas increased significantly yearly.
From 2014 to 2015, there was an increase of 6.5 percent (168 fatalities to 179).
From 2015 to 2016, there was a staggering 30.2 percent increase (179 fatalities to 233).
Nationally, the data are equally alarming:
In 2016 alone, 1,980 fatal hit-and-run crashes resulted in 2,049 fatalities.
At the time, this was the highest number of fatal hit-and-runs ever recorded in a single year.
Of those 1,980 fatal hit-and-run crashes, 1,398 involved non-vehicle occupants like pedestrians and bicyclists.
Unfortunately, the numbers have only continued to grow from there:
By 2021, there were 2,872 fatalities in hit-and-run crashes, an increase of 11 percent from the 2,596 hit-and-run fatalities in 2020.
Of the 7,388 pedestrian fatalities in 2021, 1,802 (24 percent) were from hit-and-run crashes.
Of the 966 cyclist fatalities that year, 220 (22 percent) were from hit-and-run accidents.
Driving under the influence is one common factor that leads to hit-and-run incidents. Others, like frustration with traffic congestion, fear of being late for work, and road rage, can all cause Texas drivers to lose focus on driving. Fearing the consequences of their actions, some drivers flee.
Why Are Hit-And-Runs On The Rise?
There are several reasons why hit-and-run accidents may be becoming more commonplace, but one reason is they are difficult to solve. With all our vast technological resources, why is this the case? There are several theories:
People Do Not Want To Get Involved
In one recent case, a 32-year-old man was walking across a multi-lane road when he was struck by a vehicle around 10 p.m. Though investigators pulled security tapes from local businesses, the grainy footage did not identify the assailant. Despite the establishment of a tip line, there have been no leads. One possible explanation is that witnesses do not want to be involved in a police investigation.
A Slap On The Wrist?
Pedestrian and bike advocates say that a laissez-faire attitude on the part of the police department also exacerbates incidents of hit-and-run. They hold that police in major cities view the incident as just an accident rather than something worthy of a potential murder investigation. "Unless there is alcohol involved or somebody flees the scene, there is rarely even a ticket," Robin Stallings, Executive Director of Bike Texas, told the Dallas Observer.
What Should I Do If I Am Involved In A Hit-And-Run?
Always use good judgment and practice defensive driving out on the road is important. If you find yourself the victim of a hit and run, you should contact an experienced law practice like The Benton Law Firm.
It can be hard to navigate the sea of insurance claims, and lost wages can take a toll. Being hit while walking or biking can put you at serious risk for brain injury and other life-threatening conditions that can seriously impair your quality of life.
You should not have to be held accountable for another driver's negligence. Jeff Benton of The Benton Law Firm knows the law; he serves as an adjunct professor in business law at the University of Texas at Brownsville and is Assistant Editor of the State Bar Litigation Section Report.
When you choose The Benton Law Firm, you are selecting a firm with a foundation of expertise and a lawyer clients have referred to as "empathetic," "honest," and "exceptional." Contact our Dallas personal injury attorney to see how we can help you.