If you've been severely injured in an accident with a commercial truck through no fault of your own, you're likely experiencing immense pain and mental trauma. No one expects to be in a truck accident. You're driving safely and, unexpectedly, you're involved in an accident with a truck driver who wasn't paying attention to the road. They should be held accountable for their distracted driving that caused your injury.
How to Prove That Distracted Driving Caused Your Accident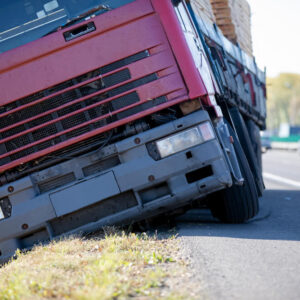 You're driving on a road or highway, and all of a sudden you're hit by a truck. After receiving emergency medical attention and beginning your road to recovery from your injuries, you should be compensated for everything you've endured.
As your attorneys, we will conduct an investigation into your accident to try to determine what caused it. Accidents can be caused by many things. Some causes have nothing to do with the actions of you or the other driver, like adverse weather conditions or road or highway defects. Other causes can be directly linked to another driver's actions or inactions.
Drivers can cause accidents by being distracted, either because they were using their cell phone, checking their GPS, changing the music on the radio, or doing something else that takes their eyes off of the road. This can also be true of truck drivers. In our investigation of your trucking accident, we will search to find out whether the truck driver was distracted and if their distraction caused your accident.
When we're investigating whether or not the truck driver was distracted, we may request to look at and review several specific pieces of evidence. We may look at the truck driver's cell phone data and social media data to see if they were using their cell phone (to send or receive a text message or make a phone call) or using social media or other cell phone apps immediately before or at the time of the accident.
We may also review the truck's black box — an electronic device connected to the vehicle that records various truck activities — which may give insight into the movements of the truck and the behaviors of the driver just before the accident. We'll also try to attain witness testimony from people who were at the scene of the truck accident to ascertain whether they saw the truck driver on a phone or otherwise doing something that took their eyes off the road.
Because the trucking industry is governed by specific rules, laws, and guidelines to protect drivers on the road, truck drivers and their employers have special requirements and operate under the expectation that they will drive and operate their trucks safely. So when trucking accidents occur due to the fault of the truck driver, not only may the truck driver be held responsible for the accident, but their employer could be held responsible, too.
To determine who was at fault, whether only the truck driver was responsible for the accident or both the truck driver and their employer were responsible, we will work hard to conduct a thorough investigation. We'll do all we can to use our findings to build a strong case that shows you are owed compensation for your injuries.
Why Choose The Benton Law Firm?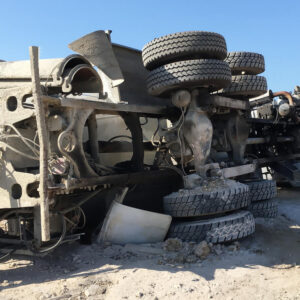 The attorneys at The Benton Law Firm have years of experience representing the people of Texas and helping them get relief for the harm that other people caused them. Attorney Jeff Benton, who founded The Benton Law Firm, fights for everyday people and has successfully gone up against truck drivers who have harmed his clients even though their employers had great resources to defend them. Attorney Benton has been named one of the Best Personal Injury Lawyers in Dallas in 2019 and has a 10.0 superior rating on Avvo, a national lawyer ratings and reviews database.
Our Results
The Benton Law Firm has successfully represented our clients in their accident cases and has helped them secure millions of dollars in compensation and settlements. Most recently, we helped our client, the family of a victim killed in a trucking accident, receive an award of $5.5 million in their case. You can view more of the truck accident cases in which we've helped our clients reach favorable outcomes.
Contact Us
If you've been injured in a truck accident, contact the skilled truck accident attorneys at The Benton Law Firm today. We will do a free evaluation of your case and let you know your best next steps. Call us today at (214) 777-7777 or reach us online.