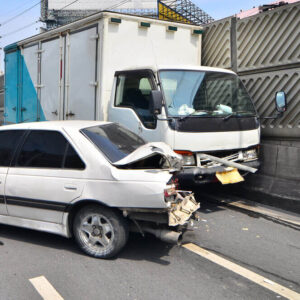 Truck accidents can have deadly consequences due to the size differential between large trucks, such as semis, and other road users. Among the many factors that can contribute to a truck accident, fatigue cannot be overlooked. Modern truckers and trucking companies are often struggling to meet deadlines due to labor shortages and surging demand. However, when they try to cut corners to ensure that goods are delivered, this can create safety issues on the road.
The Federal Motor Carrier Safety Administration (FMCSA) is the federal agency in the United States that regulates safety practices for commercial motor vehicles such as semi-trucks. The FMCSA defines driver fatigue as "the result of physical or mental exertion that impairs performance." They suggest that driver fatigue comes from several sources, including "lack of adequate sleep, extended work hours, strenuous work or non-work activities, or a combination of other factors."
Based on data from the Fatality Analysis Reporting System (FARS), which is compiled from police reports across the United States, about 1.5 percent of crashes that resulted in a fatality and 13 percent of crashes that resulted in an injury in 2013 were due to the truck driver being asleep or fatigued. Fatigue is, unfortunately, a common and present factor in trucking accidents nationwide.
Fatigue can affect truck drivers in several ways. It can make them slower to react to obstacles in the road, be less aware of traffic coming up alongside them or oncoming traffic, and it can have a severe impact on their general reaction time. For such a large vehicle that takes longer to slow down and is harder to maneuver, none of this is good news. All these factors increase the risk of an accident, and a Texas truck accident lawyer will understand these factors and how to prove that trucker fatigue might be the cause of your accident.
Truckers are often pushed to meet extreme schedules, and oftentimes, this may be in violation of federal regulations regarding the number of hours that truckers can work. The most recent "hours of service" regulations provided by the FMCSA include maximums of a 70-hour average workweek in eight consecutive days for truck drivers. Truck drivers who reach that 70-hour maximum are required to rest for 34 consecutive hours, including two nights of rest in between the hours of 1-5 a.m.. Lastly, FMCSA regulations stipulate that drivers must take a 30-minute break during each eight-hour shift. An 11-hour daily driving limit and a 14-hour total workday are required. Companies and drivers that violate these regulations can face fines.
If you are involved in a trucking accident, recovering compensation rests on proving that the other party, in this case, the trucker, trucking company, truck manufacturer, or some other party, was responsible for causing the crash. Proving that the other driver or trucking company was responsible for the accident involves proving that they acted negligently or failed to take proper care in their actions.
Negligence in trucking can come from a wide variety of sources, such as distracted driving, driving under the influence of alcohol or marijuana, or driver fatigue. Lawyers can use evidence, such as hours of service logs or black boxes, as evidence that the truck driver was driving while fatigued, and this can help improve your chances of obtaining compensation. Finding that a truck driver or trucking company was in violation of the hours of service regulations can be strong evidence that fatigue played a role in the accident. Evidence of this type can be used to help recover compensation in the wake of a truck accident.
If you or someone you love has been injured in a truck accident that wasn't your fault, you need a skillful and knowledgeable Texas truck accident lawyer on your side. A Texas truck accident lawyer with The Benton Law Firm can use the facts of your case to pursue the compensation that you need to move on with your life and support your family. At the same time, we can help you bring justice to those trucking companies or truck drivers who have injured you by flouting the hours of service regulations and driving while fatigued.
You should never have to go through the claims process alone. Call the Texas truck accident attorneys of The Benton Law Firm today at (214) 777-7777 for a free, no-hassle initial consultation. If you'd prefer, you can contact us online. However you choose to reach us, don't hesitate. Get help now.