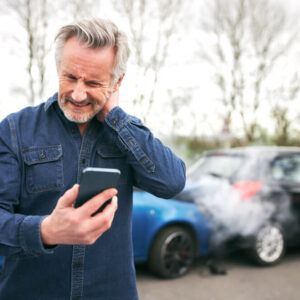 Being the victim of a car accident that wasn't your fault is never easy. It can be traumatic to talk about the experience. If your injuries are minor, it might even be tempting to skip visiting the doctor's office altogether. Unfortunately, not seeking medical attention immediately after a car accident can result in more than one poor outcome. Your health can be adversely affected, and you may not get the compensation you need from a car accident claim.
One of the most valuable things you can do for yourself is seek prompt medical attention. In the process, have an open conversation with your physician. The things you say to your doctor can have a huge impact on the outcome of your recovery and potentially even the outcome of your car accident claim. At The Benton Law Firm, we have a few tips that can help you discuss your situation with your physician, so you get the treatment you need.
Be Honest
The last thing you want to do at the doctor's office is play the hero. Saying that you are fine will only result in your injuries getting worse, and it can hurt your accident claim. When talking to a medical professional after a car accident, be honest about how you feel. Explain what hurts, where it hurts, and what your limitations are. You can't get the help you need if you aren't upfront about discussing all your symptoms.
Explain How the Accident Happened 
It is important to talk to your doctor about how the accident happened. Saying, "I was in a car accident," isn't always enough information. Talk to your doctor about the circumstances of the crash. Telling a doctor you were injured when a truck rear-ended you at a red light may be crucial.
Injury patterns may be distinctly different depending on the type of crash you were involved in. If a physician knows you were rear-ended, they may check your head, neck, and spine for signs of trauma, even if you didn't originally complain about neck pain. Experienced physicians know that the sudden force of a rear-end accident can cause your head to hit the dash or your neck to whip violently back and forth. A doctor may discover signs of injury, even before you start to feel pain.
Stick to the Facts 
When talking to your doctor about your injuries, stick to the facts. Talk about the location and quality of your pain. Show them where you are injured and how it impacts your abilities. Do not offer opinions or speculate. If you do not know how fast the other driver was going, do not say you were rear-ended by someone going 50 miles per hour.
Incorrect statements or speculation can force a doctor to go looking for injuries that are not consistent with the collision. If recorded in your medical records, these statements could also hurt an accident claim when insurers or opposing attorneys compare these documents to other statements about the crash.
Give Details, No Matter How Small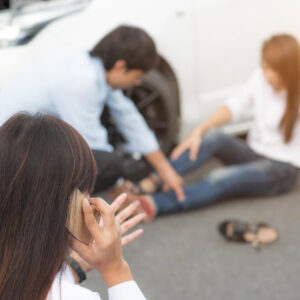 Some car accident victims don't want to bother doctors about the small stuff. They think that talking about their major injuries and symptoms is enough to get proper treatment. It isn't. Doctors and medical professionals are talented, but they aren't mind readers. After an accident, be sure to lay out all the details of how you are coping, no matter how small.
You may think that a little belly pain is normal, and it's just a bruise. However, it could be a sign of internal bleeding that needs to be controlled immediately. Discuss all your symptoms with your doctor, even if they seem minor.
Ask About Your Treatment Plan 
Ask your doctor about the treatment plan for managing your injuries. You will want a detailed care plan. Get a medication schedule, a list of activities you should avoid, and instructions on wound care. You need to know exactly what it takes to care for yourself. If you have a family member or friend helping to care for you, make sure they know about your treatment plan. You will also want to ask about follow-up appointments, referrals, and rehabilitation options.
Getting medical attention immediately after an accident is vital. However, following your doctor's instructions and keeping follow-up appointments is just as crucial for a car accident claim and your safety. 
Get in Touch with an Experienced Car Accident Attorney Today
After an accident, you may need help getting all your ducks in a row while you recover from your injuries. An experienced Dallas car accident attorney can help you manage your claim, investigate the accident, and negotiate on your behalf for the compensation you deserve. You get to focus on recuperating, and we do the heavy lifting.
If you've been hurt in a car accident, get in touch with a seasoned attorney from The Benton Law Firm. We offer a free and confidential consultation to evaluate your situation and discuss your legal options. To schedule your free case evaluation, call our office today at (214) 777-7777.