Bills. They are a fact of life. However, the medical bills related to an accident can quickly become overwhelming. At one point, you may want to hide them or leave them unopened because looking at them makes them real. You may feel financially crippled by the cost of your post-accident treatment and wonder what comes next?
Hiding from your medical bills won't make them go away. However, carefully tracking your medical costs can help you pursue full and fair compensation for the costs associated with the injuries you sustained in an accident that was someone else's fault. The Dallas personal injury lawyers of  The Benton Law Firm want to help you see the importance of tracking your medical bills after a significant accident, or even the death of a loved one. Contact us today.
Types of Medical Bills You Need to Track
Tracking your medical expenses after an accident can seem overly burdensome. You may be receiving different bills from different companies, and the situation can quickly become confusing.
First, it helps to understand which medical expenses you should document. Anything related to your medical care after an accident is fair game, so keep track of bills from the following:
Hospitals
Surgeons
Doctor's visits
Physical therapy visits
Mental health care provider visits
Prescription medication costs
Durable medical goods such as crutches, branches, or a walker
Home health care
Ambulance charges
Keep in mind that you need to keep all copies of the bills you receive. The hospital bill may not cover everything related to your hospital stay. For example, you may be treated in the hospital, but the anesthesiologist who administered your sedatives before surgery could work for another provider. In this case, the anesthesiologist's services would be billed separately and will not be included in the general hospital bill. Never throw anything away.
If you have questions that need immediate answers, feel free to contact us online, or give us a call at (214) 777-7777.
Get Organized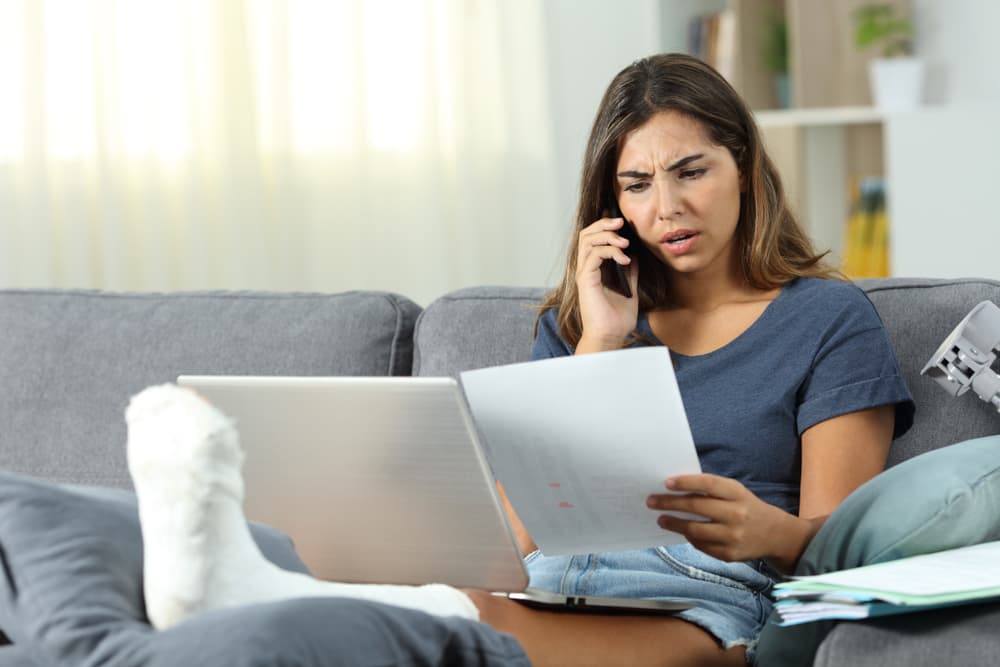 Keeping track of your medical expenses can be challenging when bills seem to be coming at you from everywhere. The trick is to stay organized. You may find asking for a bill at the time of your treatment helps you stay on top of which bill accounts for each aspect of your treatment. Keep these tips in mind for getting and staying organized:
Keep a medical journal: It may help to keep a medical journal that documents the date and time of all your appointments and treatments. You can then match bills to each specific entry in your journal. Doing this will help keep you organized and ensure that you have all the necessary bills that correspond to your treatments. You may also want to add a section to your journal where you track the mileage to and from your medical appointments. Mileage may be counted as a valid out-of-pocket expense.
Keep medical bills separate from your other bills: Do not keep your accident-related medical bills with your other bills. Separate them and keep them in a dedicated file or folder.
Ask for an itemized bill: It can be hard to understand what you are paying for when you don't know what you were billed for. Ask medical providers to send you an itemized bill. With an itemized bill, you can see exactly what you are being charged for and how much. Doing this can help you identify billing discrepancies and may keep you from encountering surprise medical bills down the road. For example, if you don't see a service on the bill that you know you received, be aware that you may be charged separately by another medical entity later.
Why Keeping Track of Your Medical Expenses Is Important
If you were injured in an accident caused by a negligent person, that person could be held accountable for their actions. Essentially, this can mean their insurer could be responsible for compensating you for your injuries. Unfortunately, insurers want to resolve accident claims as quickly as possible. Sometimes that means throwing out a speedy, but lowball, offer and hoping that an accident victim will accept. The insurer can settle the claim quickly and move on, plus they get to save themselves money by offering a minimal settlement. After all, you may be desperate to pay your bills, and anything is better than nothing, right?
How do you know what fair compensation is after an accident? One way to determine what is fair is to examine the total cost of your medical expenses. Tracking your medical expenses gives you a base idea of what your accident claim may be worth. Monitoring your current medical expenses is also a good barometer for estimating the future costs of your medical treatment related to the accident. Yes, you may be able to seek compensation for both current and future medical care, depending on the severity of your injuries.
Keeping track of your medical expenses isn't just for insurance claims. It can help if you need to file a personal injury lawsuit. Reach out today if you need help with your case.
Contact an Experienced Personal Injury Attorney Today
Tracking your expenses and managing an accident claim may seem overwhelming when you are seriously injured. However, you don't have to do it all alone. Get in touch with an experienced personal injury attorney and hand over the heavy lifting.
At The Benton Law Firm, we can help you manage all aspects of an accident claim and fight to earn you the money you deserve. For more information, call our office at (214) 777-7777 for a consultation.