If you suffered an injury that has kept you from working, and you will likely not be able to work in any capacity for a significant amount of time, how will you support yourself and your family going forward?
Along with the reimbursement for medical expenses and wages, you lost because you could not work, you may also obtain compensation for wages you would have earned in the future were it not for your debilitating injury.
The court will calculate your lost future earnings by considering many variables, which can be complex. You will need the skills and knowledge of an experienced personal injury attorney to help you get the most you can.
Factors Used to Calculate Lost Future Earnings
The state of Texas allows injured parties to recover damages in cases where another person's negligence or wrongdoing led to their suffering. Included in those damages are lost future earnings. Lost future earnings refer to the salary, wages, and other benefits you most likely would have received if you were able to continue working, and they are compensation for the diminished ability you have to earn a living after your accident or injury.
The court will calculate the amount by estimating what you would reasonably earn in the future based on several factors.
Those factors include:
An analysis of your earning history – The court will base its calculations for lost future earnings by first looking at your work history and how much you made on average before the injury. This will provide a base earnings amount, including things like your salary or hourly wages, bonuses and commission, and even benefits.
Sometimes, it is easy to estimate potential earnings, such as if you worked in the same job for many years and had a consistent income, raises, and bonuses. However, those who were self-employed or didn't work consistently may have a harder time proving lost earning potential.
Adjustments to your past earnings – Although a good indication of what you will likely make in the future, what you earned in the past may have to be adjusted when calculating lost future earnings. Analysts will look at things like market trends, other economic variables, and whether you worked in a seasonal occupation.
An evaluation of your benefits – Along with your salary and wages, you likely also obtained benefits from your employers as compensation. Benefits can make up a significant portion of your overall earnings, and analysts will have to carefully consider your benefits to obtain a reasonable estimate of their value about your salary.
The amount of time you will be out of work – The court will also consider how long you will be out of work because of your injury. The loss period can greatly affect the amount of lost future earnings you can receive, as you may be able to recover compensation for lost future earnings for the remainder of your working life.
Analysis and expert testimony – The court will not award compensation for lost future earnings based on unsubstantiated speculations. They will want to have clear evidence of your potential lost future earnings, and they will consider testimony from a qualified financial expert who can analyze all the pertinent data and arrive at a reasonable and reliable amount.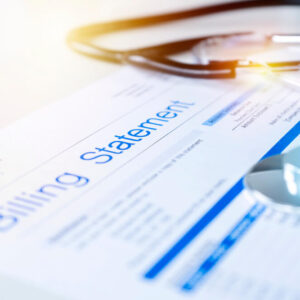 You deserve to be compensated for all you have lost due to your injury, including the earnings you would likely have made in the future.
Evidence you need to show future lost earnings
As with all other aspects of any personal injury claim, proving lost future earnings and obtaining compensation for them is a complex process that relies on complicated calculations and testimony from economic and labor experts. You will have to provide sufficient evidence to the court to establish an estimated amount of lost future earnings, and you will have to show how long your injury will likely prevent you from working going forward.
Let Us Help
With all that you must consider and all the documentation you must submit, you need an attorney who understands the process of calculating lost earning capacity and will fight hard to help you get all you deserve.
The Dallas personal injury lawyers of The Benton Law Firm have helped thousands of clients throughout Texas with recovering compensation for lost future earnings and other losses related to their injuries. You can contact us at (214) 777-7777 to request a free consultation.