Prosper Personal Injury Lawyer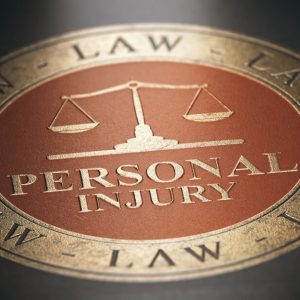 Unfortunately, injuries happen to people far more often than any of us would like. They occur all over the world every day, generally due to events or situations that are beyond a person's power to control. Sometimes injuries result from acts of nature such as storms or wildfires. However, at other times, another person's actions or negligence can lead to an accident. Call our Prosper personal injury attorneys today to discuss possible compensation for your suffering if the careless or reckless actions of another have hurt you.
When a distracted driver causes a vehicle collision or a homeowner's negligence creates a safety hazard on their porch, the injury you or your loved ones have suffered shouldn't have happened. In such situations, the injury's physical, financial, and psychological costs may significantly damage your ability to work, pay your bills, and overall quality of life.
If someone else was at fault for the accident, you should not be responsible for the costs you've incurred because of your injury. If this kind of accident has happened to you, a Prosper personal injury attorney can help you receive the compensation you deserve.
You should not have to pay for someone else's careless or reckless actions
The seasoned Prosper personal injury lawyers of The Benton Law Firm have a proven track record of helping Texans injured due to another person's negligent behavior. Besides the physical pain you are experiencing, we understand that you are probably dealing with a lot of emotional turmoil due to exorbitant medical and rehabilitation costs. You may also be feeling frustrated about how your injury has affected your ability to work.
Our knowledge and experience can help you secure the compensation you need to get through this difficult time and get back to living your life without all the stress your injury has caused. You may wonder what your legal options are after your accident or have already decided to file a lawsuit. Either way, our team is ready to work with you and advise you on your next steps.
We have already helped many injury victims across Texas by recovering millions of dollars in damages on their behalf. If you or someone you love has suffered an injury in Prosper, call The Benton Law Firm at (214) 777-7777 today for a free consultation.
Cases Our Prosper Personal Injury Attorneys Handle
Sadly, there are many ways in which an injury can happen. There are many forms that these injuries can take. Your accident may have come about as a direct consequence of another person's reckless behavior at a given moment. Alternatively, your injury may have resulted from somebody's serious mistake or failure to perform their required duties.
Determining whether your injury happened due to recklessness or negligence is one of many important factors to consider, and understanding the full scope of the event is critical if you want to know the legal ramifications. For this reason, the lawyers at [firm name] are ready to help you take action in various situations in which injuries might occur.
Our Prosper personal injury attorneys have years of experience with all of the relevant facets of personal injury law, and we are equipped to help you build your case effectively. Among the many types of personal injury cases we handle are the following:
While these types of personal injury are among the most common, many other forms of injury are also possible. If your injury does not necessarily fall into any of the above categories, we may still be able to help you build your case.
Our Results Speak for Themselves
Pursuing a personal injury lawsuit is an important decision, and your choice of legal representation is just as important. The difference between winning and losing your lawsuit can be between achieving financial security and living a life of financial hardship.
This is why it is essential to hire a Prosper personal injury lawyer who has the necessary experience and knowledge to help your chances of winning your case and securing compensation. The relationship between an attorney and a client must be based on trust from the very beginning. At The Benton Law Firm, we do not expect to earn your trust based solely on our words. Our past results can speak for themselves and show how our experience and competence can lead to success.
Past cases we have won include:
Premises liability case in which a man slipped and fell in a restaurant in Grand Prairie – awarded $835,821
Road accident in which a motorist who ran a red light injured a woman – settled for $495,000
Medical malpractice lawsuit that proved that a doctor had been negligent in his care – settled for $250,000
There are many other examples of recent cases we have won in which our clients received substantial compensation for the injuries they sustained in various circumstances. We believe these results show that we can also be the right law firm for your case.
Contact Our Prosper Personal Injury Attorneys Today
If you or someone you love has suffered an injury from an accident that was somebody else's fault, let a team of seasoned and talented attorneys fight in your corner. The Prosper personal injury lawyers of The Benton Law Firm would be proud to take on your case so that you can focus on recovering from your accident and addressing the other challenges you are facing.
We are here to help. Whether you would like to learn more about your legal rights or have already decided to file a claim, our Prosper personal injury lawyers are ready to be by your side at every step of your legal journey. Call us at (214) 777-7777 today and schedule a free consultation.