If you have been hurt in an accident while riding as a passenger in an Uber or Lyft, The Benton Law Firm can help you. These popular ridesharing services help people get to work, run errands, and attend social events. But in an accident, you may need to take legal action to protect yourself, your finances, and your livelihood. A ridesharing accident is different from a regular car accident, so hire a firm like The Benton Law Firm with extensive experience handling Uber and Lyft accident cases.
In Texas, the law requires ridesharing companies to purchase and carry million-dollar insurance policies to cover passengers in the event of an accident. However, it is important to note that these powerful ridesharing companies and their associated insurance carriers are looking out for their profits over your safety. They will likely try to do all they can to minimize your claim or justify an outright denial. That's why you must hire a firm with the right experience, resources, and knowledge to handle your case and ensure you get the compensation you deserve. Call us at (214) 777-7777, fill out a contact form, or chat live to schedule your free consultation. You don't pay us anything unless we win your case! 
Why Choose The Benton Law Firm?
For years, The Benton Law Firm has been the trusted law firm for individuals hurt in an accident in Dallas and across Texas. Our team of skilled trial attorneys has prevailed in hundreds of cases and has secured millions of dollars in compensation for our clients. We understand the intricacies of personal injury law in Texas. We will not rest until our clients receive the justice they deserve. If you have been hurt in a rideshare collision as a passenger or in another vehicle that an Uber or Lyft struck, you need a legal team that has successfully handled cases like these to represent your claim. Don't trust your case and future quality of life to an inexperienced lawyer facing these major companies for the first time in their career. Instead, turn to a law firm that knows the tricks Uber and Lyft's insurance companies will try to use. Let us put our knowledge and skill to work for you. Trust the team that is truly qualified to handle your claim.
People turn to us for help with their rideshare accident claims because:
We have successfully handled numerous claims on behalf of people injured in Uber and Lyft accidents
We have recovered millions of dollars in compensation on behalf of injured people in Dallas and across Texas
Our team of compassionate trial attorneys will give your case the personal attention it deserves
Our consultations are 100% free and are completely confidential
You pay us nothing unless we win your case
We know you never expected to be injured in an accident while using a ridesharing service. Serious injury accidents often have a lasting physical and financial impact on those involved. Family members of those hurt may also suffer. Don't let this accident harm your future or your family's future. Take action today by calling The Benton Law Firm at (214) 777-7777.
How Ridesharing Accidents Are Different than Regular Accidents
When you are hurt in an accident in an Uber or Lyft, some common complications may arise when you go to file an injury claim. Because the companies (mainly Uber and Lyft) do not consider their drivers' employees. They consider them independent contractors. They often use this designation to claim that they are not responsible for the reckless or negligent actions of the driver. Insurance companies often use this "contractor" designation to deny responsibility for your injury and refuse to pay your claim.
Also, when you utilize a ridesharing service, you are not hiring a professional driver with specialized training. You are usually getting in a car with an average person. Without special training or safety protocols, you are trusting your life with a stranger with no specific driving qualifications other than a driver's license, car insurance, a vehicle, and the time to provide the service.
Additional factors to consider are distractions behind the wheel and the driver's ability to operate the vehicle safely. Uber and Lyft drivers must use mobile apps to pick up fares and navigate to their destinations. These apps may pose a significant distraction for the driver. The apps may be involved in an accident if they ignore the road. Because drivers can make their hours and work as much as they want, the driver who picks you up may be tired. Their ability to properly operate the vehicle may be impaired.
Ridesharing Accidents and Insurance Policies: Who is Responsible?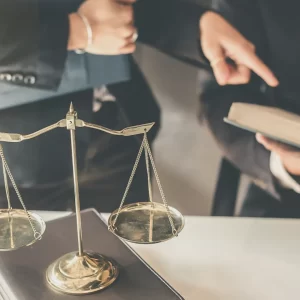 If a driver of an Uber or Lyft is involved in a collision. The first thing that must be determined is whether their personal insurance or the ridesharing service is responsible for covering the costs of injuries and damage. Drivers are required to carry auto insurance to work for the company. But Texas law also requires the companies to carry a one million dollar policy in case of a collision. If the collision occurred while the driver was working for the company officially, the ridesharing company's insurance is likely responsible for covering the accident. Uber outlines their policy in the following manner:
When the Uber app is "on," and the driver is available to take fares, Uber's contingent liability coverage and the driver's auto accident policy may be utilized. This includes up to $25,000 for property damage and up to $100,000 for injuries
When the driver is on a trip for Uber, the accident is covered by the company's commercial insurance policy, providing up to one million in third-party liability and one million in underinsured or uninsured motorist coverage
When the Uber app is not on, the driver is not officially working for Uber. The company claims that the driver's insurance policy is the only coverage that can be accessed
These policies are specific to Uber, but Lyft has similar coverage for accidents involving their drivers. Both companies set distinctions of when the driver is "on" and working for the company and when they are "off" and are roaming freely and are not considered to be company representatives.
What to Do If You've Been Injured in a Rideshare Accident
Contact the Uber and Lyft Attorneys at The Benton Law Firm
The major insurance companies that provide coverage to Uber and Lyft deal with thousands of accidents across the United States daily. Their team of insurance adjusters and attorneys is well-versed in handling accident claims, and they will work hard to save the company money by delaying, denying, or underpaying your claim.
Don't leave your health and financial stability up to chance by trusting the companies to do the right thing. Hire a legal team with a strong track record of success handling these cases.
Contact The Benton Law Firm at (214) 777-7777 to get started now.