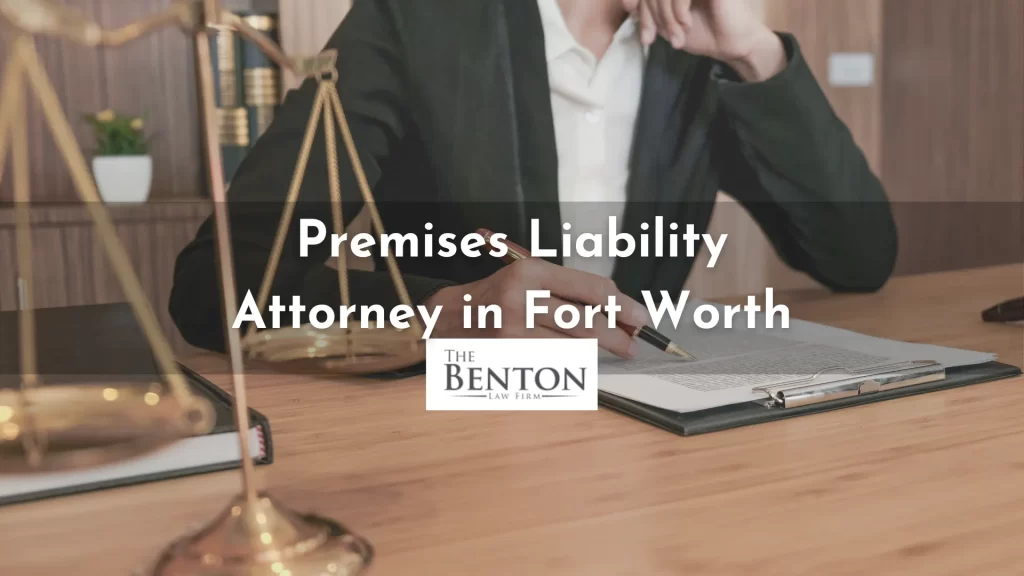 Property owners have a responsibility to keep their premises safe. Whether that means posting warning signs when the floors are wet, maintaining adequate lighting, or ensuring that equipment functions properly. Keeping a property free from hazards is both a moral and legal imperative. When property owners or managers fail to exercise this duty, and an accident occurs, they may be liable for negligence. If you have suffered an injury because of negligence by a property owner, call our Fort Worth premises liability attorneys today.
If you are considering holding a property owner accountable for premises liability, you should enlist the help of the award-winning Forth Worth premises liability attorneys at The Benton Law Firm. Our legal team is committed to making the Fort Worth area safer. We take on premises-liability cases that may seem daunting to other firms. Our attorneys see themselves as members of the Fort Worth community; many of us were raised here. We want to give back by helping victims of property owner negligence. If you or a loved one has suffered an injury on a property from someone's negligence, contact us today.
Do I need an attorney?
Recovering from an injury caused by someone else's negligence is difficult enough without fighting for justice alone. With the experience of an established premises liability attorney, you can rest assured that all of your legal options will be fully reviewed with you to come up with a strategy for a successful outcome to your case.
Holding a property owner or manager accountable for negligence is difficult without a lawyer. You need an aggressive personal injury attorney with the experience to navigate the legal process on your behalf. An injury victim typically receives three times the compensation with an attorney they would get without someone to represent them.
Why Choose The Benton Law Firm?
At The Benton Law Firm, we know that there are many lawyers to choose from for your legal needs. As passionate members of the Fort Worth community, our legal team is determined to put the needs of our clients first. We ensure they are satisfied with the outcomes of their cases. We pride ourselves on the millions of dollars we have won in compensation for our clients because that money has created satisfied clients who make the Fort Worth area such a great place to live.
Some examples of results we have achieved in premises liability cases for our clients include the following:
$581,762 in a premises liability case to a woman injured in an ATV accident
$1,000,000 in a premises liability case to a client who slipped and fell due to a leaking roof that the apartment owner neglected to fix
We are ready to put our experience to work for you. Don't hesitate to contact us for help. Don't wait until it is too late to file your claim. Contact us today at (817) 935-8000.
Premises Liability Claims Our Fort Worth Premises Liability Attorneys Handle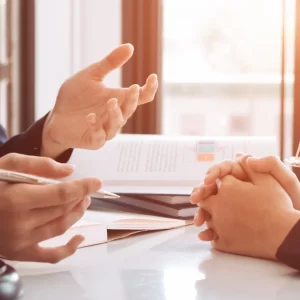 Along with the privilege that comes with ownership is a responsibility or duty. This principle is clear in the laws concerning property ownership that require certain safety standards to be met. Most property owners are conscientious people who want their premises to be safe places for everyone.  But unfortunately, there are also negligent property owners who care more about saving money than ensuring safety. If you are the victim of an accident on unsafe premises, you may want to enlist the help of a premises liability attorney to help you receive the compensation you deserve. We want to help you on the road to recovery. We have put together the following questions to help you know how to get started.
The following are some of the premises liability claims that The Benton Law Firm has represented
Fires: A property owner's negligence can lead to serious injury or damage in a fire. Faulty electrical wiring, unmaintained gas pipes, and malfunctioning smoke detectors are some examples of negligence that could lead to a catastrophic loss of property, injury, or death in a fire.
Slip and Fall: This type of injury is among the most preventable. Property owners should post warning signs if there is a risk of slipping and falling on their premises. Wet floors, uneven sidewalks, spilled liquids, and loose gravel is signs of negligence on a property owner's part that may lead to slip and fall injuries.
Elevator or Escalator Injuries: If a property owner with elevators or escalators does not properly maintain them, they can cause serious damage when they malfunction. People usually don't think twice about stepping onto an escalator or using an elevator because they expect safety standards to be upheld. When they don't work properly, these massive machines can lead to fractures, lacerations, or even loss of limbs.
Asbestos, Lead Paint, or Mercury Poisoning: These health hazards pose unique dangers. Asbestos is a toxic substance that can lead to lung cancer or mesothelioma because its microscopic fibers are easily inhaled. The most troubling aspect of asbestos poisoning is how long its symptoms take to manifest. It could infect you and not know for an average of 10 to 20 years. Lead paint poisoning is especially harmful to children as it affects their growth and development. Mercury poisoning affects the nervous system and brain, making it another serious health hazard. No one should be exposed to these deadly substances, so property owners must clear their premises of such toxic materials.
Don't let the negligent actions of a property owner ruin your life. Our experienced Fort Worth injury attorneys are here to make sure you get the fair and just compensation you are owed to help you pay your bills and move on with your life after a serious accident.
Contact Our Fort Worth Premises Liability Lawyers
If you or a loved one has suffered from a property owner's negligence, contact the award-winning Forth Worth premises liability attorneys of The Benton Law Firm at (817) 935-8000 today for your free initial consultation. You shouldn't have to navigate the complicated legal process alone. We are here for our clients in their toughest times and feel passionate about helping them receive the compensation they need to move forward in life. Your future deserves to be free from the loss and pain of someone else's mistake. Contact us today at (817) 935-8000 to protect your future.