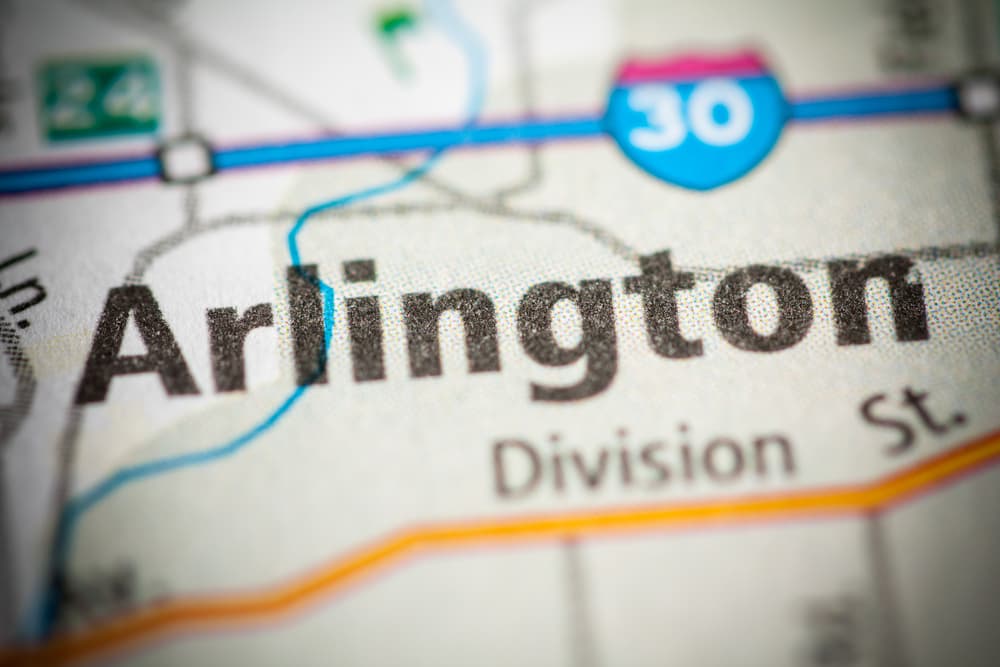 Accidents can be scary and overwhelming. If you were injured in an accident that was not your fault in Arlington, Texas, you want an experienced and compassionate personal injury attorney to fight for your rights. You may be faced with mounting medical bills and an inability to work. Under the law, you could be entitled to compensation to help pay these expenses. The Personal Injury Lawyers in Arlington of The Benton Law Firm understand that no money can compensate for your injuries or property loss. However, compensation can help pay your medical expenses and compensate for lost wages.
Our legal team understands the overwhelming feelings after an accident and the accompanying physical, emotional, mental, and financial burdens. This is a challenging time, and you should not have to face it alone.
The skilled Arlington, Texas, personal injury lawyers of The Benton Law Firm will aggressively fight to protect your rights and seek fair compensation for your injuries. Call our team today at (214) 777-7777 for your free consultation and case evaluation.
Do I Need a Personal Injury Attorney?
After an accident that was not your fault, you deserve more than an apology. The at-fault party's insurance company often sends an adjuster to ask you questions. While they present themselves as your friend, they try to gather evidence to disprove your claim.
Insurance adjusters are skilled negotiators adept at reading the situation when they call on injured people. When an insurance company representative realizes they're dealing directly with a victim who has limited resources and knowledge of the law, they may employ tactics to reduce the potential you will be fairly compensated.
They may deliberately delay settling a claim, or they may offer a settlement that is lower than they would if an attorney represented you. The longer an insurance adjuster delays settling a claim, the greater the chance you'll become discouraged and accept a lowball offer.
Without legal representation, you may have relinquished your right to hold the at-fault party responsible in court because the case is delayed past the statutory time period allowed for filing a lawsuit. The Texas Civil Practice and Remedies Code Section 16.003 defines the time to file a civil action for an injury.
This law is called the statute of limitations. In Texas, the statutory period expires two years after the accident date. If you miss the filing deadline, you have likely given up your rights to pursue compensation in court.
Types of Cases Our Personal Injury Lawyer in Arlington Handle
Over the years, our attorneys have secured large victories on behalf of our clients that were hurt in various kinds of accidents. Knowing and understanding the nuances of the law makes our team excellent at negotiating with the insurance company or presenting your case before the court. Our team's experience includes:
Drug Injuries and Pharmaceutical Liability
Xarelto
Our legal team also has considerable experience in non-personal injury cases that may include:
Even if your case doesn't match this list, call our office at (214) 777-7777. One of our experienced attorneys will speak with you about your legal options. You do not pay a fee unless we get compensation for you, so don't hesitate to contact us to discuss your options.
Accidents Can Lead to Significant Injury
An accident can result in different types of injuries and even death. You or a loved one may have experienced physical, emotional, mental, and or psychological injury following a traumatic event. While some injuries are obvious immediately after the accident, others can take hours or days to present symptoms.
It is crucial you receive immediate medical attention after the accident. This documents your injuries for your insurance claim and demonstrates your interest in maintaining your health. Several of the injuries that can occur after an accident may include, but are not limited to:
What Types of Compensation Can I Get?
After an accident that was not your fault, you may have questions about the types of compensation you can recover. Compensation can include economic and non-economic damages. Economic damages cover losses that are objective and verifiable charges for which you likely have a receipt.
These include medical expenses, prescription medications, therapy, and lost wages. Non-economic damages are compensation for losses that are subjective and intangible. These losses can include loss of enjoyment of life, pain and suffering, loss of consortium, and/or disability or disfigurement.
Why Choose The Benton Law Firm?
And after an accident, you may have experienced injuries that impact your livelihood and financial stability. When your future is on the line, contact one of our experienced and skilled personal injury attorneys in Dallas, Fort Worth, or Brownsville. You can count on The Benton Law Firm to get the compensation you need to get your life back on track.
You might feel the attorney you choose isn't that important. However, like all professionals, lawyers have varying success, experience, and ability levels. Our firm has a superb AVVO rating of 10.0 and outstanding reviews from our satisfied clients.
Mr. Benton leads the team and believes that everyone deserves a fair chance. He founded The Benton Law Firm to represent mistreated people who deserved better. We are more than a team of lawyers. We are a family dedicated to representing our clients and getting them the compensation they deserve.
Get Back in Charge of Your Life
An accident can turn your life upside down. We understand that money does not make up for a loss of personal property or your injuries. However, it can reduce the financial burden of mounting medical bills and lost wages.
When you work with an experienced Arlington, Texas, injury attorney, you might find that an unexpected accident has ruined your day, but it doesn't have to ruin your life. You can reclaim control and significantly impact your future when you work with an experienced attorney from The Benton Law Firm.
Contact Experienced Arlington Personal Injury Attorneys
Our attorneys are aggressive negotiators and skilled litigators. These are important factors to consider when you hire an attorney to represent your rights and fight for fair compensation. At The Benton Law Firm, we use our knowledge and experience to represent you during negotiations with the insurance company or before the court. It's our job to fight to protect your rights, and we do our job well. Call our office today at (214) 777-7777 to schedule your free consultation.