If you've been hurt in an accident in El Paso, you need someone who is not afraid to fight for your rights. The El Paso personal injury lawyers of The Benton Law Firm have spent their entire careers protecting injured people across the great state of Texas, and we are ready to put our reputation and our record of success on the line for you. Don't let the reckless or negligent actions of another person go unpunished. Let our team help you get the fair and just compensation you are owed so that you can pay your bills, focus on recovery, and move on with your life.
That's why we fight so hard for injured people in El Paso. We believe that you deserve justice and financial compensation for what happened to you and that legal action can help make our community safer. Let us help you get the justice that you are owed.
Why Do I Need a Lawyer?
If someone else's reckless actions cause you harm, you deserve more than just a simple apology. You need the best possible medical care, therapy, and the chance to rebuild your life after a severe injury accident. None of this is possible if you are overwhelmed with expensive medical bills, lost wages from time off work, and mounting expenses. If you are hurt, you cannot focus on your recovery or caring for your family. You shouldn't be thrown into debt because someone else was careless. Remember, you have the right to seek justice. You have the right to hold the responsible party accountable for what they did. Don't wait until it is too late to take action to protect yourself and your future. Call an experienced lawyer today.
Why Choose The Benton Law Firm?
At The Benton Law Firm, our aggressive El Paso personal injury lawyers prepare every case as if it will go to trial. While most cases will settle long before anyone has to set foot in a courtroom, we will be ready to push for the maximum amount of compensation for your claim. We won't back down from a fight. We have recovered millions on behalf of our clients, and we are ready to help you get the financial compensation and justice you deserve. We work on a contingency-fee-basis, meaning you don't pay us a penny unless we win your case. Your consultation is free, and there is no cost to you at all until we secure a recovery on your behalf. Why wait to talk to an experienced lawyer? Schedule your consultation by filling out a contact form, chatting live, or calling us at (915) 320-8000 today.
Cases Our El Paso Personal Injury Lawyers Handle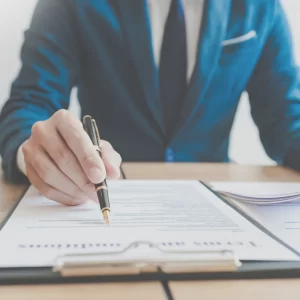 Our attorneys have consistently proven over the years that we can secure massive victories on behalf of our clients who have been hurt in various accidents. Our El Paso personal injury lawyers have the knowledge and resources you need on your side. We have helped clients with cases including (but not limited to):
Motorcycle Accidents
Boating Accidents
Drug Injuries and Pharmaceutical Liability
Product Liability
Bicycle Accidents
Pedestrian Accidents
Premises Liability
Brain Injuries
Spinal Injuries
Xarelto
We are here to fight for you if you have been hurt in an accident. If you lost a loved one in a tragic accident, we're prepared to help you and your family take aggressive action against those who caused the fatal accident. You may be entitled to compensation for your mental anguish, loss of companionship, future earnings, and other damages. You don't have to grieve and suffer silently. Contact us for the compassionate legal counsel you deserve today.
Frequently Asked Questions
If you or a family member has been hurt in an accident caused by someone else's recklessness, you likely have questions about your rights. Let El Paso's leading personal injury law firm help explain your legal options and help you with your claim. Call The Benton Law Firm at (915) 320-8000 to schedule your confidential, no-obligation consultation today.
How do I know if I have a case?
You might have a valid personal injury claim if someone else's negligent actions cause you harm. Personal injury law covers various accidents including car accidents, truck accidents, motorcycle accidents, slip-and-falls, dog bites, premises liability, product liability, workplace injuries, and others. You won't know precisely whether or not you have a case until you speak with an attorney who regularly handles these types of claims. That's why it is so important to have an experienced personal injury lawyer on your side.
How will I pay my medical bills?
In the aftermath of a severe injury accident, the most prominent question on people's minds is how they will pay their medical bills. Depending on the injury's seriousness, you may face mounting costs of surgeries, hospital stays, rehabilitation, medical device costs, and countless others. Most people are not financially prepared for such a devastating event and do not know how to pay off the bills that come rolling in.
By talking to a lawyer, you can better understand your rights and who might be responsible for helping you pay these bills. Depending on the nature of the accident, your insurance company or the other party's insurance provider might be responsible for covering the costs associated with your accident. Don't wait to find out who should pay. Contact an experienced personal injury attorney now.
How much will it cost me to hire The Benton Law Firm?
The good news is, it will cost you nothing to hire us. That's right; we won't charge to help you with your case. We work on a contingency fee basis, so we won't collect any payment from you until we win your case. Your initial consultation with us is free, and if you have a valid injury claim, we will stand up for you and work to get you the compensation you deserve. We won't get paid unless you do, so you can count on us to make the most convincing argument on your behalf.
Contact Us
If you've been hurt in an accident, the time to take action is limited. Texas has a statute of limitations on injury claims, and if you do not file your claim in time, the court will refuse to hear your case. Car accident claims, for example, must be filed within two years. Don't wait until it is too late to get the compensation you need. The Benton Law Firm has won millions in compensation for their clients all across the state, and we are ready to help you if you've been hurt in El Paso or the surrounding area. Contact us by chatting with us live, filling out a contact form, or calling (915) 320-8000 now.