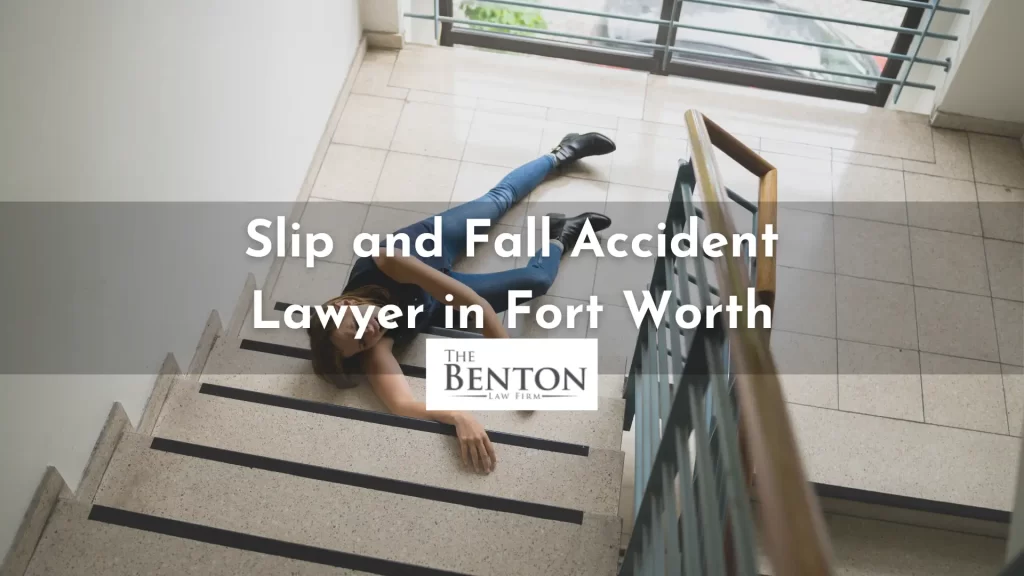 If you have been injured in a slip and fall accident, The Benton Law Firm can help. As one of the leading causes of injuries across the United States, slip and fall accidents send nearly a million people to the emergency room annually. Under premises liability cases, slip and fall cases usually occur when property owners or landlords fail to properly maintain their homes or businesses. That puts innocent guests and visitors at risk of an accident. Property owners have a responsibility to their guests. They need to be held liable when they fail to live up to it, from failing to replace broken floorboards to not warning guests of spills or freshly waxed floors. If you were injured in a slip-and-fall accident that wasn't your fault, call our Fort Worth slip-and-fall lawyers today.
At The Benton Law Firm, we know this is an incredibly difficult time in your life. A slip-and-fall accident can cause concussions or broken bones. It can cause you to miss work, lose your job, and undergo extensive medical treatment and rehabilitation. Take legal action and give yourself the best chance at recovering the financial compensation you need. Contact the Fort Worth slip and fall accident attorneys at The Benton Law Firm today by calling (817) 935-8000 and take the first step in building your case.
Why Do I Need a Personal Injury Lawyer?
If you've suffered a serious injury in a slip and fall accident, you need a lawyer sooner rather than later. After receiving stacks of medical bills or being told you must miss months of work and a steady paycheck, a lawyer may seem financially out of reach. When the stakes are this high, you can't afford not to hire an attorney. Unlike other personal injury cases like car accidents, where it is clearer who was at fault, the fault in slip and fall cases isn't always obvious.
You need a professional slip and fall accident attorney to communicate with the defendant's insurance company. Your attorney will let them know you are serious about your claim. Legal representation also increases the chance of cooperating as quickly as possible. From researching the details of the accident to utilizing resources and building your case, a personal injury lawyer will ensure you get the compensation you need to avoid financial ruin.
Why Choose Our Fort Worth Slip and Fall Lawyers?
One of the most important ingredients in a winning slip and fall accident case is hiring the right attorney. You need a lawyer with the skills and experience to take on negligent property owners and who truly cares about your well-being and your future. The The Benton Law Firm takes pride in standing up for injured victims like you and is dedicated to fervently pursuing your case wherever it leads. Our Fort Worth premises liability attorneys take pride in representing and serving the Fort Worth community. We understand what you are going through emotionally and financially. We won't stop till you recover every penny you deserve. Slip and fall accident cases are never easy. That's why you need a resourceful, powerful, and caring lawyer on your side every step of the way. We have won millions for our clients, including $835,821 in an individual slip-and-fall case. We are prepared to put this record of success and experience to work for you and win you as much money as possible.
Causes of Slip and Fall Accidents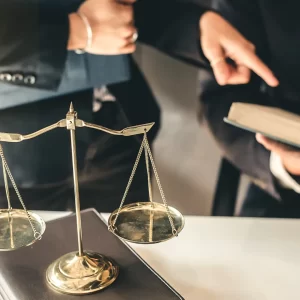 Slip and fall accidents can occur for various reasons. They often happen when negligent property owners fail to take action to repair or replace a dangerous situation in their home or business. Injuries caused by these accidents can range in severity from cuts and bruises to broken bones, concussions, and even death. Some common causes of slip and fall accidents include the following:
Uneven surfaces without warning signs
Freshly mopped or waxed floors
Loose floorboards or rugs on stairs
Spilled liquids that aren't properly cleaned
Effects of weather conditions, such as ice that isn't salted
Nursing home neglect
Lack of handrails or guardrails
Home and business owners must keep hallways, bathrooms, aisles, and floors reasonably safe for all guests and patrons. When they don't, the ramifications can be serious. To learn more about how to take legal action to recover damages, seek professional guidance and help from a skilled personal injury attorney today.
Establishing Liability in a Slip and Fall Accident
Slip and fall accidents are tough cases in Texas, and the burden of proof lies primarily with the plaintiff. Premises liability cases are divided into three categories: standard premises negligence, negligent activity, and negligent undertaking. Slip and fall accidents fall under the standard premises category, where a dangerous condition or circumstance on the property caused the injury. To prove liability, a plaintiff has to establish the following:
There was a dangerous condition on the property
The condition directly caused the injury
The owner of the property created or was aware of the condition
The property owner didn't take the necessary action to fix the condition before the injury
Sometimes, slip and fall accidents can fall under the negligent undertaking category if they involve a careless landlord. If the plaintiff complains to the landlord or person in charge of maintenance of a leak, spill, or any other issue that causes a slip and fall accident and they don't take appropriate action, the plaintiff could take legal action. In these cases, the plaintiff would have to prove he or she informed the landlord of the situation, relied on the operator of the premises to act, and was injured because the operator failed to do anything.
Contact Our Fort Worth Slip and Fall Lawyers Today
If you or someone you know has been injured in a slip and fall accident while on someone's property and believe the owner acted negligently, you must take legal action as soon as possible. Premises liability cases have statutes of limitations, and waiting could forfeit your chances at financial compensation. To learn more about how the Fort Worth injury lawyers at The Benton Law Firm can represent you, contact us today by calling (817) 935-8000, or filling out an online form and scheduling a free consultation.