Dallas Attorneys for Internal Bleeding from Truck Accidents
Internal bleeding can be a devastating consequence of physical trauma. When 80,000 pounds of metal is barreling down on a 3,000-pound passenger vehicle, physical trauma is often the result. Victims of large truck accidents often face the challenge of picking up the pieces of their lives and trying to move forward while coping with the repercussions of serious internal bleeding. Internal bleeding can cause significant impairments and even death if not treated promptly.
Negligent truck drivers must be held accountable for their actions, especially when they result in potentially life-altering conditions such as internal bleeding. At The Benton Law Firm, we help truck accident victims injured through no fault of their own get the justice and compensation they deserve.
If you want to learn more about how an efficient and experienced truck accident attorney can help you recover compensation for your injuries, contact the Dallas truck accident attorneys of The Benton Law Firm today. We offer truck accident victims a free and confidential initial consultation. We can discuss the specifics of your case and narrow down your legal options for recovering money for your injuries. Call our office at (214) 777-7777 to get started.
What Is Internal Bleeding?
Internal bleeding is also called internal hemorrhage. It happens when a medical condition or traumatic injury causes damage to internal blood vessels. When a blood vessel is damaged near the skin's surface, it can cause bruising or bleeding. The damage is obvious. A victim can immediately take steps to stop the flow of blood and fix the problem. Unfortunately, Internal bleeding is not as obvious. You cannot see the effects of internal bleeding, and targeting the source of the hemorrhage can be difficult, even in cases of physical trauma.
Physically violent events such as car and truck accidents are common sources of internal bleeding. Blunt and penetrating trauma can cause internal bleeding after a truck accident. Internal bleeding can be a life-threatening condition if not caught and treated immediately.
Symptoms of Internal Bleeding
While the signs of significant injuries like broken bones may be apparent after a large truck accident, internal injuries, such as bleeding, can be difficult to spot. Some of the most common symptoms of internal bleeding tend to include:
Dizziness
Lightheadedness
Low blood pressure
Numbness
Weakness
Muscle or joint pain
Vision problems
Abdominal pain
Chest pain
Bruising
Dark-colored stool
Blood in urine
Blood in vomit
Severe internal bleeding can also cause seizures, rapid heart rate, loss of consciousness, and potential blood leaking from orifices such as the eyes, ears, or nose.
Diagnosing Internal Bleeding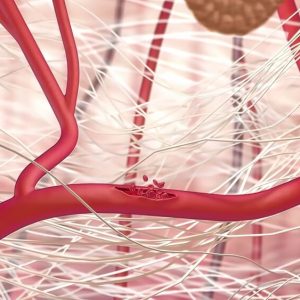 If internal bleeding is suspected, physicians will conduct a complete physical examination. They will also generally request diagnostic imaging tests to help them pinpoint the source of bleeding. These tests may include:
MRI Scans
CT Scans
Ultrasounds
Blood tests
Urine Tests
Identifying the source of the bleeding can be challenging. Several tests may be necessary to pinpoint the location of the bleed. An angiography may even be necessary to look inside individual blood vessels to track the source of some bleeds.
Consequences of Internal Bleeding
Untreated internal bleeding is often fatal. Even small hemorrhages can turn into life-threatening medical situations. Losing blood flow to a major organ or body part can cause that organ or body part to die slowly. Complications of internal bleeding can result in the following:
Organ failure
Coma
Seizures
External bleeding
Death
Internal bleeding is an extremely serious condition and needs to be treated immediately by medical professionals. Organs and tissues impacted by internal bleeding may recover and function normally. However, significant organ impairments can happen when internal bleeding is not controlled promptly.
How Does Internal Bleeding Happen?
Internal bleeding following a truck accident is generally the result of physical trauma. This trauma can be either blunt force trauma or penetrating trauma. A sudden blow or impact on the body causes blunt-force trauma. The blunt force causes internal injuries when vessels and tissues are damaged by being physically hit or when they are crushed or torn by the sheer force of the impact. There are multiple ways that a truck accident can cause blunt-force injuries to the body.
Penetrating injuries are caused when an object perforates a part of the body, tearing a hole in soft tissues and blood vessels. Large truck accidents can cause penetrating injuries by sending debris flying. A collision's sudden and forceful impact can turn everyday objects in a victim's car into shrapnel capable of causing penetrating injuries. Shattered windshields, loose truck cargo, and jagged remnants of the car or truck can also cause penetrating injuries.
Compensation for Internal Injuries
Compensation for internal injuries sustained in a truck accident may vary. Generally, the severity of a victim's injuries and the cause of the accident will factor into the value of a victim's claim. A skilled attorney can gather evidence from the crash and medical documentation that outlines a claim's full and fair value. An attorney can then use this valuable information to negotiate with the trucking company, attorneys, and insurers on behalf of the victim.
While the value of internal injury claims can fluctuate, generally, victims can attempt to recover compensation for the following:
Medical costs
Lost income
Loss of future earning capacity
Property damage
Out-of-pocket costs
Loss of enjoyment of life
Pain and suffering
For help to establish the value of your internal bleeding claim, contact an experienced truck accident attorney with The Benton Law Firm.
Get in Touch with an Experienced Truck Accident Attorney Today
Internal bleeding is a serious medical issue. You may face extensive medical and surgical bills and then face an upward battle against the at-fault trucking company and its attorneys and insurers. Take the time you need to rest and recover while the team at The Benton Law Firm fights to recover the compensation you deserve after being injured in a crash with a truck due to someone else's negligence.
Schedule your free and confidential consultation with our office today. Call us at (214) 777-7777 to get started. We want to help you build a case with the best chance possible of earning you a favorable result.