As consumers, we expect our products to improve our lives, not ruin them. If a product is defective, it can potentially cause serious harm or even death. Product liability laws are in place to ensure that designers, manufacturers, and distributors of products do everything in their power to uphold safety standards to protect consumers. When they fail, an experienced Fort Worth product liability lawyer can help you hold the negligent parties accountable.
If you or a loved one has suffered because of a defective product, you may be entitled to financial compensation for your loss. Contact a Fort Worth product liability lawyer to learn about your legal options.
At The Benton Law Firm, we know that being a victim of someone else's mistake can make you feel vulnerable and overwhelmed. We want to make the legal process of seeking restitution as painless as possible. We offer free initial consultations and don't collect a fee unless you win your case. Call us today at (817) 935-8000 to set up your free consultation.
Do I need a Fort Worth Product Liability Attorney?
Seeking damages in a product liability case is extremely difficult on your own. Enlisting the aid of an experienced product liability attorney will greatly improve your chances of a successful outcome. Your attorney can help you navigate the difficult process of proving product liability that requires timely action, thorough investigation, and aggressive litigation. Recovering from an injury caused by someone else's negligence, whether an individual or a company, is stressful. It is even more stressful when dealing with complex legal matters simultaneously. With the experience of an established product liability attorney, you can rest assured that all of your legal options will be reviewed to develop a strategy for a successful outcome to your case.
Why should I choose The Benton Law Firm?
At The Benton Law Firm, we know that there are many lawyers to choose from for your legal needs, so we have always sought to stand out as exceptional in our commitment to our clients. As passionate members of the Fort Worth community, our attorneys and legal team are determined to prioritize satisfied clients. We are proud of the millions we have won in restitution for our clients because behind those successful settlements are satisfied clients who make the Fort Worth area such a great place to live.
Cases Our Fort Worth Product Liability Attorneys Handle
Product liability is not something most people think about until it happens to them. If you suddenly find yourself or a loved one as the victim of a defective product, you likely have many questions about how to proceed. Fortunately, The Benton Law Firm has years of experience handling product liability claims, and we can offer useful information to help you get started on the path to receiving the compensation you deserve.
What are some types of product liability?
Defective Pharmaceutical Products
Pharmaceutical products are usually so complicated that most people do not fully understand what is in them. We trust our doctors to know what is in the drugs they prescribe for us. We hope that they are doing what is best for us by prescribing them. Most of the time, pharmaceutical products are safe and beneficial. But occasionally, pharmaceutical companies put profitability above safety. When corners are cut, people can get hurt. More than anything else we put into our bodies, we have to use drugs with faith that they are safe.
We expect our doctors to prescribe safe products, and our doctors expect pharmaceutical companies to release safe drugs and devices. Defective drugs can be especially harmful because most people who use pharmaceutical products already have health problems that can make them more susceptible to complications from a botched batch of drugs. Holding pharmaceutical companies accountable for their products is vital to protecting some of society's most vulnerable people.
Defective Food Products
The recent outbreaks of tainted food have highlighted how many ways our country's food production system can be compromised. Whether the problem stems from contaminated animals, dirty processing plants, or sick food handlers, any breakdown in food safety standards is a serious problem for society. Product liability attorneys are committed to making society safer by holding food producers accountable for lapses in safety standards.
Defective Children's Products
Nothing is more infuriating and terrifying than seeing children harmed. When you buy a product for your child, you expect it to be safe. You certainly don't expect something you buy to benefit your child to end up hurting them. Malfunctioning cribs, tainted baby formula, and toxic plastic toys are some examples of children's products that have had to be recalled for safety failures. Enlisting the help of an experienced product liability lawyer can help you seek restitution. It will also help other children from being harmed in the same way.
Defective Vehicles
The fact that automotive manufacturers issue hundreds of car recalls each year shows how complicated vehicles have become and how many ways they can malfunction. Sadly, recalls don't always happen in time to prevent devastating auto accidents resulting from defective vehicles. Holding automotive designers and manufacturers responsible for defects is crucial to seeking justice and preventing further accidents. Vehicles are so powerful that even a small defect can have catastrophic results. That is why product liability attorneys take defective vehicle claims so seriously.
Defective products can cause serious harm to consumers. Because of that, we are standing by to help you take action against the manufacturer, distributor, or seller of the harmful product. We firmly believe that you shouldn't pay out of pocket for medical bills and other expenses caused by a product you thought was safe. Contact us today at (817) 935-8000 for help.
What are the common causes of product liability?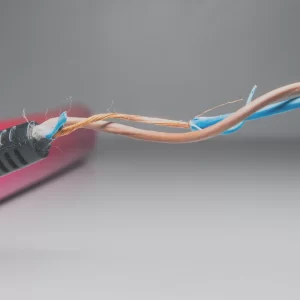 The following are just a few of the most common causes of product liability:
Failure to provide sufficient warnings or instructions
Defects in product design
Defects in manufacturing
Errors in distribution
Don't wait until it is too late to file an injury claim if a defective product has harmed you. Our product liability lawyers are standing by to help you get the justice you deserve.
Contact Our Fort Worth Product Liability Attorneys Today
If you or a loved one has suffered from a defective product, contact the award-winning Forth Worth personal injury lawyers at The Benton Law Firm today for a free initial consultation at (817) 935-8000. You shouldn't have to seek justice alone when you have been the victim of a defective product you trusted to be safe. Let the experienced and knowledgeable legal team at The Benton Law Firm support you through this tough time, as they have for many clients over the years. The attorneys at The Benton Law Firm understand how difficult it is to be a victim of someone else's mistake, and they don't collect a fee unless you win your case. Don't put off your recovery any longer; call today at (817) 935-8000 for your free consultation.