If you sustained an injury in a hit and run car accident due to someone else's negligence, contact The Benton Law Firm immediately. We might be able to track down the negligent driver and hold them liable. You could receive the compensation necessary to cover your medical treatment and other expenses.
Although state law requires motorists to stay at the scene after a crash, in hit-and-run accidents, one of the drivers leaves before law enforcement arrives. This presents a serious obstacle for the injured occupants of other vehicles. Without knowing the identity of the person who caused the accident, recovering compensation from them is impossible. We can help.
You don't have to go through this traumatic experience alone. We stand up for accident victims' rights. You can depend on our legal team to provide the personalized legal service and guidance you need to recover and move forward with your life. We will remain by your side until the end.
Call The Benton Law Firm at (214) 777-7777 today for your free consultation with one of our dedicated Dallas car accident lawyers.
Steps to Take After a Hit and Run Car Accident
If you find yourself the victim of a hit-and-run accident, staying where you are until the police arrive is critical. You must speak to law enforcement so they can write an accident report about what happened. The police report is the first piece of evidence you can use to prove that you sustained an injury in a hit-and-run crash.
You should seek immediate medical care after leaving the scene. Go to a nearby hospital or urgent care facility. Let an ambulance transport you if your injury is so severe that you shouldn't drive yourself. Once an emergency room physician evaluates your condition, they should advise whether you need follow-up treatment.
Attend every scheduled doctor's appointment. Skipping appointments or allowing significant time to pass between each one can be detrimental to your case if you choose to pursue one. The insurance company might look at your lack of treatment as evidence of a minor or non-existent injury. They could decide to deny your claim as a result.
Maintain every document associated with the accident. That might include your medical records, invoices, prescriptions, and other evidence you can use to show that your injury occurred in the crash and requires medical care to heal.
Hiring an experienced Dallas hit-and-run accident lawyer from The Benton Law Firm is also beneficial. You need a knowledgeable legal team in your corner to represent you. Without our help, you could inadvertently say something or make a mistake that negatively affects the outcome of your case.
Pursuing Compensation from the At-Fault Driver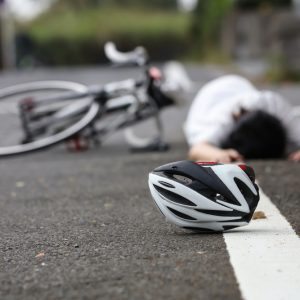 The Benton Law Firm knows how to investigate hit-and-run cases in Texas. We can gather evidence at the scene, speak to witnesses, and obtain documentation to try to find the person responsible for your injury. If we locate the negligent driver, we can file a claim with their insurance company for a settlement to cover your losses.
Every driver in Texas must have proof of their financial ability to pay for any accidents they cause. They must purchase insurance with minimum limits of liability. Liability coverage can compensate an accident victim for various losses, such as:
Mental anguish
Loss of household services
Physical impairment or disfigurement
Property damage
Sometimes, the insurance carrier denies the claim or offers an inadequate settlement. If that happens, you might have the option of filing a lawsuit against the negligent motorist to seek compensation for these losses.
You could also recover exemplary damages in a lawsuit. The court might award this form of compensation if you can show clear and convincing evidence of the defendant's gross negligence, fraud, or malice.
How to Recover Compensation When You Can't Locate the Driver
If The Benton Law Firm is unable to find the negligent motorist after the hit-and-run accident, other options are available to compensate you for your losses. Texas law does not require drivers to purchase uninsured motorist (UM) coverage, but you can include it on your policy.
UM insurance is for car accidents that involve an at-fault driver who doesn't have liability coverage or flees the scene. Instead of filing a claim with someone else's insurance carrier, you can file a claim with yours.
UM typically covers medical bills, lost wages, physical impairment or disfigurement, and the cost of repairing or replacing a damaged motor vehicle. However, some policies won't pay for things like mental anguish and pain and suffering. We can review your UM policy to determine the available coverage options.
Statute of Limitations for a Hit and Run Accident
You must adhere to strict laws if you want to file a lawsuit after a hit-and-run crash. In Texas, the statute of limitations allows a two-year timeframe to file suit. That means you have two years from the date of the accident to initiate your lawsuit for compensation. Once this timeframe passes, you could lose your right to pursue money and justice through the courts.
Contact The Benton Law Firm Today
At The Benton Law Firm, we believe in holding people accountable for their actions. The person responsible for your injuries should face the consequences of their actions. We will tirelessly work to try to find the hit-and-run driver so we can seek the maximum possible compensation from them on your behalf.
Our Dallas hit-and-run accident lawyers understand the financial strain you face because of someone else's negligent conduct. The medical expenses you incur can be costly and plummet you into serious debt if you can't afford to pay. You can count on us to be your advocate and aggressively pursue the justice you deserve.
If you sustained injuries in a hit and run someone else caused, do not hesitate to contact The Benton Law Firm. We're available 24/7 to speak with you about the crash and advise what we can do to help. Call now at (214) 777-7777 for your free consultation.