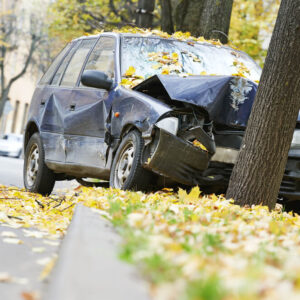 When we're driving, we do our best to drive safely to prevent harm to ourselves or others. But accidents happen. Driving dangers increase in the fall season due to several factors. Sometimes accidents happen due to no fault of your own through another driver's actions or due to events completely out of your and other drivers' control, such as weather and animals on the road.
If you've been injured in an autumn car accident that wasn't your fault, you may be entitled to compensation. Our attorneys have years of experience obtaining compensation for victims of accidents just like yours. At The Benton Law Firm, we can help you hold those who caused your accident liable and get the justice you deserve.
How to Minimize Autumn Driving Risks
The United States Department of Transportation has estimated that autumn is the deadliest season in the year due to car accidents. There are several reasons for this, including changing weather conditions, children going back to school, the end of Daylight Saving Time, more wildlife on the road, and holiday travel. Several ways that you can reduce your driving risks include:
Avoid driving during inclement weather. Autumn brings cooler temperatures, which can cause snow, ice, and high winds. Snow and ice can cause slippery roads. If it starts snowing while you're driving, pull over and stop driving until road conditions improve.
Be mindful of more children on the road. Most children return to school in the fall. Children may be walking to and from school in or near school zones. This also means many school-related activities, like sports and other events, are starting up again, and more teen drivers with less driving experience are on the road. There are also more school buses to contend with than there were in summer. Watch for those flashing lights, stop signs, and little humans that dart into the road without looking.
Avoid driving when it's dark. Because we set our clocks back due to the end of Daylight Saving Time, the sun sets earlier. That means sunset occurs before many people leave work. Driving in the dark reduces drivers' visibility. If you must drive after dark, do so with your headlights on and be hypervigilant for hazards on the road.
Watch out for deer. These nocturnal animals are particularly busy in the fall as it is their mating season. Since the sun sets earlier in the day, deer roam at the same time that many drivers are commuting in the evening. Deer are notorious for darting out into the road.
Plan for the holidays. Autumn means big holidays in the U.S. More families are traveling to gather for the holidays, which means more drivers are on the road at one time. Halloween, for example, is one of the deadliest days of the year for pedestrians because many people are outside at night celebrating the holiday on foot. And then there's Thanksgiving, with its increased holiday traffic throughout the weekend. Some of those holiday drivers may have indulged in adult beverages before they got behind the wheel. Defensive driving is a must over the entire weekend.
Why Choose Us?
At The Benton Law Firm, we put our clients and their best interests first. Our attorneys are experienced in representing clients who have been in car and truck accidents. We've devoted years to honing our legal skills and our understanding of Texas personal injury laws and litigation to help the people of Dallas, TX get the compensation they deserve.
Our Results
We've fought hard for years to earn the trust of our clients. We've helped our clients receive millions in awards and settlements. We'd like to help you, too.
Past results don't dictate future results, as every case is different and has a different set of facts. We will represent your case based on the merits of your individual case. We can, however, guarantee that we will use the same knowledge of the law and the experience we gathered from past successful cases to represent you in your case, and we will fight for you with the same fervor as we have for every client.
Contact Us
If you're suffering from severe injuries from a car accident that was someone else's fault, you might be entitled to compensation for your injuries and other accident-related losses. The car accident attorneys at The Benton Law Firm are here to help you during a time when you need experienced, client-focused, and compassionate representation.
Call us today at (214) 777-7777 for a free evaluation of your case, or contact us online.