Wondering how does mediation work in a personal injury case? The majority of personal injury cases are settled out of court. Mediation is a way to resolve legal disagreements, including personal injury cases ranging from auto accidents and slip and falls to dog bites and construction accidents. Mediation allows both sides to amicably settle their dispute independently rather than risk an all-or-nothing decision from a judge or jury in court.
What Is Mediation?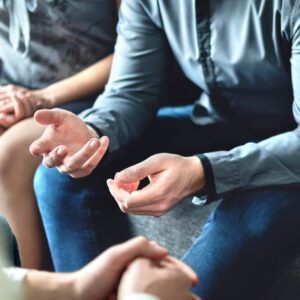 Mediation is a form of alternative dispute resolution in which the mutually selected impartial mediator assists both parties in the case in hopes of working out an agreement. The mediator is not a judge or jury and has no official say in the legal case. They do not issue legal decisions from the bench like a judge would. Instead, the mediator is an informal neutral facilitator who attempts to get both sides to resolve their dispute without going to court.
Because going to trial can be time-consuming and many courts have backlogs, mediation is also a more efficient process that can often lead to a quicker resolution of your case. It is also less costly than going to trial. Many mediators are retired judges and lawyers familiar with personal injury cases.
How Does Mediation Work?
Mediation typically involves all parties to the dispute working together to come to an agreement. This includes the injured party, their lawyer, the defendant(s), insurance companies, and all their lawyers. Often the mediation begins with a group session with all the interested parties to set an agenda and lay out all the issues involved.
Individual sessions between each party and the mediator typically follow the group session. The side not meeting with the mediator is often on-site in another room. This enables each side to present their case exclusively to the mediator. The mediator hears all of their issues because it is less formal than a trial. Typically, each side presents its legal arguments in writing beforehand in a "mediation statement." This lays out the facts from each side's point of view.
The mediator, as necessary, will go back and forth between the opposing sides. The mediator's aim is to facilitate an agreement, and they will discuss settlement offers with the parties involved. Doing it this way can avoid heated exchanges between the two sides.
Mediations are nonbinding and confidential. Nothing at a mediation session can be used in court if the parties cannot reach a settlement. If no settlement is reached during mediation, the ongoing court case continues through the legal process. The mediator will often provide both sides with feedback on what it may take for the two sides to reach an agreement. This could enable the parties to continue negotiating beyond the day of the mediation or prompt another mediation session.
Due to the ongoing coronavirus pandemic, many mediation sessions take place virtually.
Benefits of Mediation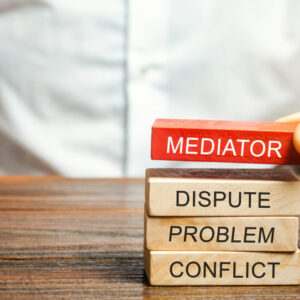 There are several benefits to trying mediation to resolve your personal injury legal dispute. This includes taking away the risk of a trial where your side could lose and not recover any damages. These benefits include:
Potentially faster resolution of your case if all parties can agree to a settlement
Conversely, depending on the jurisdiction, sometimes mediation can extend the statute of limitations
Potentially less cost in legal fees than going to trial
No risk of losing your case. If both sides come away happy, everyone wins
Informal proceeding with no rules for evidence and witnesses
It's confidential, so nothing can be used against you later that was revealed during the session
How a Personal Injury Lawyer Can Help
Personal injury cases can range from short-term injuries to life-changing catastrophic injuries, like severe head trauma and spinal cord injuries that prevent you from working and supporting yourself and your family. It is important that you consult with an experienced personal injury lawyer who can help you handle your case while you focus on your recovery.
An attorney can work with you to evaluate the benefits of having your day in court versus considering an alternative dispute resolution like mediation.
Contact Us Today
If you have been injured in an accident caused by someone else's negligence, you should contact an experienced Dallas personal injury attorney with The Benton Law Firm at (214) 777-7777 today.