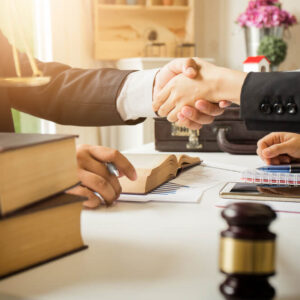 Being injured in an accident is challenging and stressful. In addition to the pain you are living with, your injury might have left you with a temporary or permanent disability that prevents you from going to work. This loss of wages can be particularly challenging when you have medical bills piling up from your doctor's visits and injury treatments on top of paying your regular living expenses. The financial stress can be overwhelming. If you were injured in an accident that wasn't your fault, you might be eligible to file a claim for the losses you suffered because of your injuries.
If you are considering filing a claim, you might wonder how your personal injury settlement would be paid out. Speaking with an experienced personal injury lawyer can give you a more accurate idea of what to expect in your individual circumstances. Having a general sense of how the process works could help ease your mind about how the money comes to you. Don't hesitate to contact us with any questions you may have about your case
Forms Your Settlement May Take
The precise form your settlement will take depends on the details of the agreement between you, your legal team, the defendant, and their insurance company. Depending on the nature of your case, you may have the option of receiving a single lump-sum payment or several structured payments over time.
In most personal injury cases, the parties agree that the accident victim will receive a lump-sum payment. In such cases, the defendant or their insurance company will make one payment to the victim and their lawyer, which will bring the personal injury claim to an end.
However, some cases are resolved with a schedule of structured payments. In these situations, the injured person may receive a greater amount of money than was agreed upon in the settlement because of interest that accrues on the principal over the period of the structured payments.
Pros and Cons of Lump Sum Payments
Receiving a lump sum payment has both advantages and disadvantages. If you have the option to choose, your attorney can help you determine which type of payout will be right for you.
One of the good things about a lump sum payment is that you will be able to spend or invest the money however and whenever you want. It can also help you pay for unexpected expenses that suddenly come up.
However, if you lose the money you receive in a lump sum settlement (for example, if you make poor investments), you won't have a second chance to claim compensation for your losses. Furthermore, many people who receive a large sum of money all at once feel pressured by those around them to give the money away.
Pros and Cons of Structured Settlements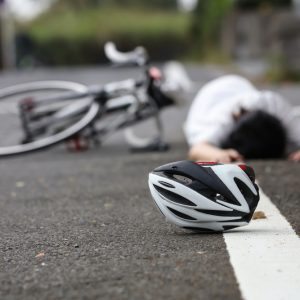 If you are considering receiving a structured settlement, you should be aware that these arrangements have their upsides and downsides as well.
The pros of structured settlements include the guarantee that you'll receive money to pay your expenses over a long period of time. This will result in ongoing support for your needs in the long term. You'll also be under far less pressure to give your money away.
The cons of structured payouts include the fact that you won't have access to the majority of the settlement at any given time. This can make it difficult to deal with large, unexpected expenses.
Attorneys' Fees and Outstanding Debts
When you receive your payout, the check will be made out to your attorney, or perhaps to both you and your attorney. Your attorney will put the check into their client account. They will negotiate and settle any debts you may have from your medical treatment and other injury-related expenses. The legal team at The Benton Law Firm may even be able to convince the relevant parties to reduce your amount of debt. After all the outstanding debts are covered, your attorney will take their agreed-upon fees and expenses and pay the remainder to you.
Contact an Experienced Dallas Accident and Injury Attorney
If you have been injured in an accident in Dallas that wasn't your fault, you may feel overwhelmed and unsure about what you should do to claim the compensation you need. The experienced Dallas personal injury attorneys of The Benton Law Firm recognize the challenges you are facing, and we are ready to help you. While the process may seem long and difficult, our lawyers are dedicated to resolving claims for our clients as swiftly and effectively as possible.
Call us today at (214) 777-7777 or contact us online for a free case evaluation to find out what your legal options are.