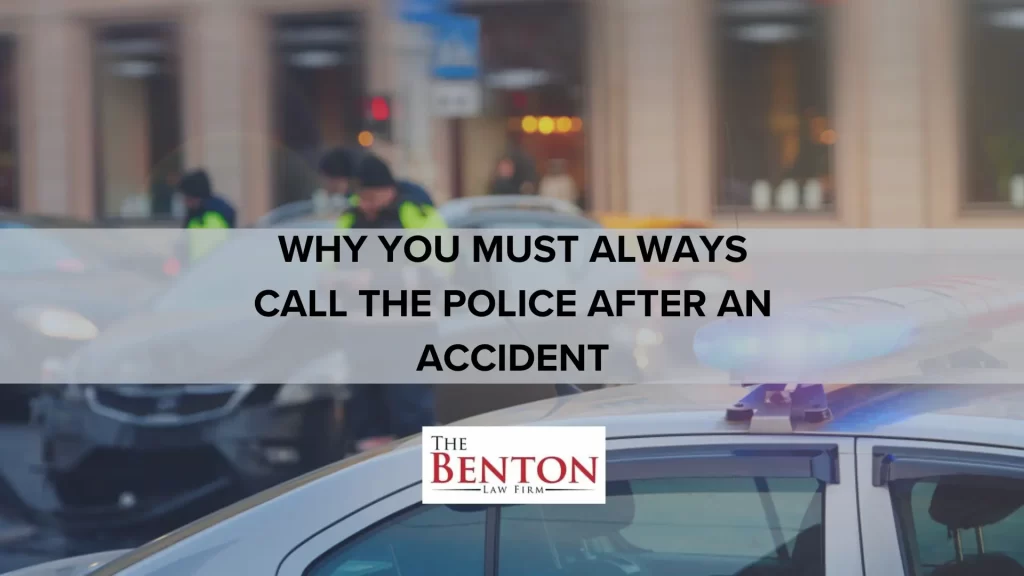 When you've been injured in a car crash that wasn't your fault, you probably wonder what to do next. If the other party thinks the damage was minor, they might suggest not calling the police to keep from having the accident raise their insurance premiums or to keep from getting a ticket. Don't let them talk you out of calling the police. You should always call the police after a crash.
One of the reasons to notify the police is that the at-fault party's insurance company will want a copy of the police report before they decide whether to accept or deny your claim. For example, insurance companies might dispute your version of events by saying the accident didn't happen or that your injuries were not a result of the accident. A police report is convincing support of your claim that the accident occurred.
Are Police Reports Admissible as Evidence in Texas?
Police reports are generally not admissible in court, with few exceptions. If your case seeks to prove the other driver was negligent, you will have to rely on other kinds of evidence, such as:
Eyewitness testimony
Photo or video evidence
Cost of repair estimates
Medical records
Am I Required to Call the Police?
There are three circumstances where state law requires you to call the police after an accident. They are:
If the accident resulted in a death
If the accident resulted in physical injury
If the accident resulted in $1,000 or more in property damage
According to Texas law, there is a ten-day window in which a police officer must file an accident report with the Texas Department of Transportation (TxDOT).
Other Ways the Police Can Help
When you call the police to the scene of an accident, they can do more than create an accident report that could help with your insurance claim. Because they were at the crash scene, their report will be an objective record of the crash. The officer can be called upon to testify in court about what they observed at the scene and their opinion about how the crash occurred.
A police officer can ensure you're safe and that everyone needing it receives medical care. If the accident occurred where the cars could not be removed from the roadway, the officer could direct traffic away from the accident site to prevent additional accidents. They can also help calm anyone upset or belligerent because of the crash and maintain order at the scene.
Reasons to Choose The Benton Law Firm
The Dallas car accident attorneys at The Benton Law Firm are dedicated to helping our clients seek fair and just compensation after they were injured in accidents caused by others' wrongdoing. We understand the frustrating, often traumatic experience of vehicle collisions and the worry from a mounting stack of medical bills.
When you choose The Benton Law Firm, we'll work on your case immediately. We can:
Investigate the accident to determine all the at-fault parties
Obtain copies of all relevant insurance policies to determine the available coverage
File insurance claims on your behalf
Gather evidence to support your claim
Assess the value of your claim
Send a demand letter to the insurance company
Negotiate for an appropriate settlement
Take your case to trial if a full settlement cannot be reached
We will work tirelessly to hold insurance companies and negligent drivers accountable and get you the compensation you deserve.
Our attorneys have a proven track record of recovering compensation for our clients. And when we agree to work together, you won't have to pay us anything upfront. We work on a contingency-fee-basis, so we'll do all the work on your case without your money. We'll take an agreed-upon percentage for our fee when we secure compensation in a settlement or lawsuit. We don't get paid if we don't get money for you.
Contact Us Today
We are well-versed in insurance companies' tactics to deny or diminish the claims of injured people. We have years of experience with creating strategies to get our clients the compensation they deserve for injuries inflicted on them by others. We're ready to get to work for you.
The Benton Law Firm has offices in Dallas, Fort Worth, and Brownsville, Texas, as well as in Seattle, Washington, so we're conveniently located when you need us. Call us today at [phone-number linked=true] for a free, in-depth consultation with one of our personal injury car accident attorneys and learn more about how we can help.