According to Texas Parks and Wildlife, Texas has 1.7 million acres of freshwater lakes, 4 million acres of saltwater, 80,000 miles of river, and approximately 590,000 recreational water vessels. These include powerboats and sailboats. That's a lot of water and boats. Unfortunately, that also means there are plenty of opportunities for accidents. If you were involved in a boating accident that resulted in injury, damage, or death, you might wonder how to hold the at-fault party accountable. A Dallas Boating Accident Attorney from The Benton Law Firm can advise you about your case. Contact us today to set up a free initial consultation.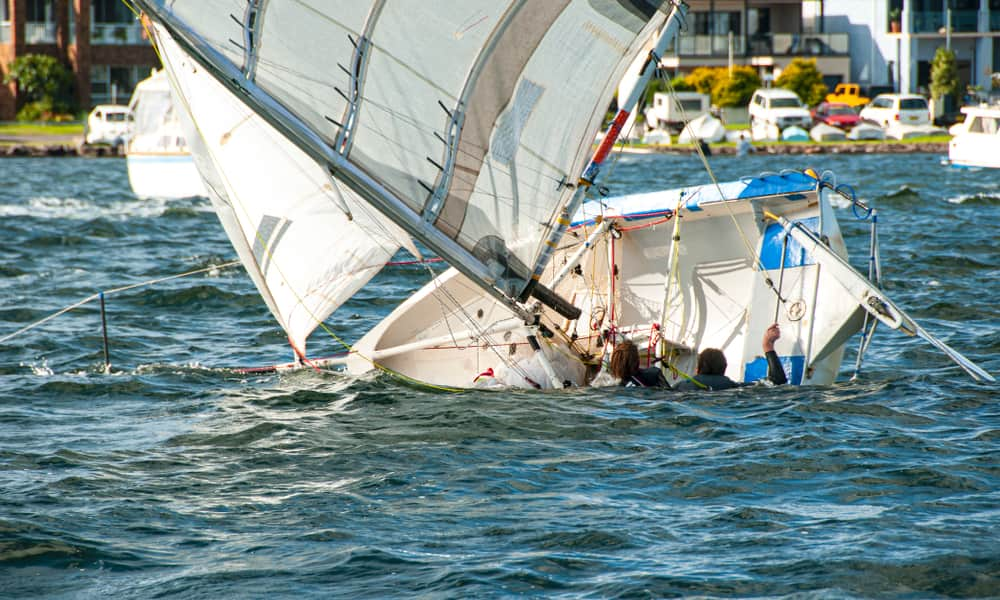 The key to accountability is proving fault. Just being injured in a boating accident does not mean that someone else is necessarily at fault. Rather, you must prove that someone is to blame for your injuries by providing evidence of that party's negligence. Every accident is different. There is no one-size-fits-all method for proving fault. Nevertheless, some general principles apply to most negligence cases in boating accidents.
Most Common Negligent Party: Boat Driver
The boat driver is often the primary party responsible for boating accidents. There are several reasons a boat driver (or multiple drivers, in the case of a boat-on-boat collision) could be found negligent:
Excessive speeding: If either or both boat drivers were driving at a rate of speed that was unreasonable or imprudent considering the conditions and hazards present or with "willful or wanton disregard" for the safety of others, they could be found to have acted with negligence.
Boating in a restricted area: Certain areas are off-limits to some boats. These include fishing or swimming areas. Other areas require boats to limit their speed, called no-wake zones.
Unauthorized to drive a boat: Texas law has certain requirements for drivers of different types of boats. For example, a motorboat driver must be at least 13 years of age or supervised by someone at least 18 years of age. Furthermore, anyone born after September 1, 1993, needs to take a boater education certification course.
Driving under the influence: A boat driver under the influence of alcohol or drugs would be considered negligent when they get into a boating accident.
Failure to provide proper safety equipment: Any boat operator who fails to maintain proper safety equipment, such as life-preserving devices, lights, or a whistle, could be found negligent if a passenger gets injured.  This could come into play if the boat was overcrowded and there was insufficient safety equipment for everyone aboard.
Failure to follow Rules of the Road: The S. Coast Guard Inland Rules, also called "Rules of the Road," apply to all boaters in Texas public waterways. Failure to follow these rules, such as when a motorboat fails to stay out of the way of a sailboat, could qualify as negligence.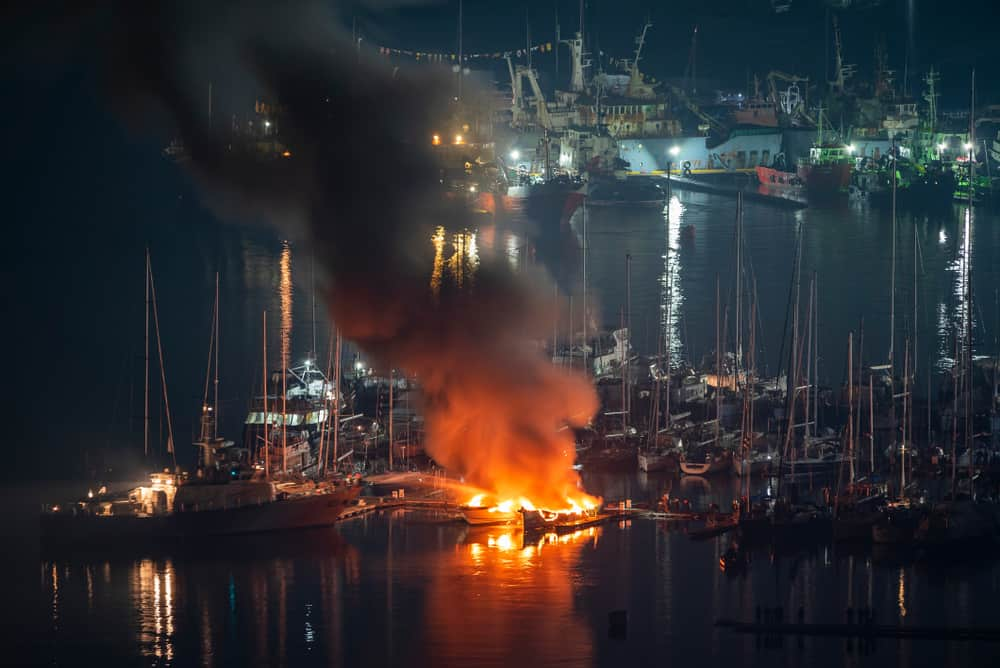 Other Negligent Parties
Beyond the boat driver, other negligent parties in boating accidents could include:
Boat owner: The boat owner is responsible for ensuring their vessel is free of hazards, especially if they allow someone else to operate their boat. Failure to properly maintain safe conditions on their boat could result in liability if a boating accident occurs.
Boat manufacturer: If a boating accident occurs because of a defect in the boat, the manufacturer could be held liable for the resulting accident.
Boat rental companies: If an accident occurs on or with a rental boat, the company could be held liable for the accident. This could be true even if no company employees were operating the boat.
A passenger: If a passenger is acting recklessly, intentionally obstructing the boat operator, or otherwise contributing to unsafe conditions on a boat, they could be found responsible if their actions cause an accident.
Steps to Proving Fault
To prove that another party is at fault, you will need to prove that they acted negligently and that their actions caused your injuries. Here are some key steps to follow to prove fault:
Report the boating accident: According to Texas law, a boat operator must report a boating accident to local law enforcement within 30 days of the accident if anyone experiences an injury or the property damage exceeds $2,000. That shortens to 48 hours if a fatality occurs. Local law enforcement will complete an accident report. It will include key evidence that can be used to prove fault.
Collect evidence: While law enforcement should collect evidence, you should do your own part to collect as much evidence of the negligent party's actions as possible. This may include photos, videos, interviews with other passengers or eyewitnesses, text messages, etc. Do not post these photos on social media!
Seek medical evaluation and treatment: This will create documented evidence of your injuries and their connection to the boating incident. Be sure to keep track of all the medical expenses you incurred after the accident.
Hire an experienced boating accident attorney: It is crucial to hire a well-qualified attorney who knows how boating accidents occur and how you prove that a negligent party was at fault.
Contact The Benton Law Firm for a free initial consultation about your case. One of our experienced Dallas Personal Injury lawyers will be able to speak with you about how to pursue a personal injury claim. We have helped hundreds of clients get the compensation they need to focus on their recovery and get back on their feet.
When you work with us, we handle the technical and time-consuming parts of the case, like dealing with insurance companies, submitting legal documents, and meeting deadlines. We will also advise you on what documents to collect to support your case and how to document the pain and suffering you experience due to the accident.
Read what our clients say about working with us.
Contact a Boating Accident Attorney Today
If you were involved in a boating accident in Texas, it matters which attorney you hire to protect your rights and interests. Contact the Dallas boating accident lawyers of The Benton Law Firm for the best boating accident attorneys. Call (214) 777-7777 or fill in the online form to set up a free consultation.