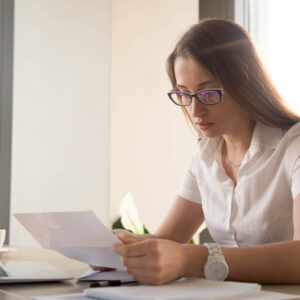 If you have been injured in an accident and another party was at fault, you have the right to file a claim for compensation for your accident-related losses. The personal injury claims process includes many steps, and one of the most important is sending a demand letter to the insurance company, since the demand letter is the start of the negotiation process.
You may have questions about the nature and purpose of a demand letter, as well as about what will happen after your attorney sends it. What happens next will largely depend on the unique circumstances of your case. Nevertheless, having a general idea about what to expect can help you feel more empowered throughout the process.
What Is a Demand Letter?
A demand letter is a letter your attorney sends to the at-fault party's insurance company. This letter outlines your claim and states why the at-fault party is to blame for the accident and your injuries. The demand letter will include a request for the amount of money you and your attorney have determined will cover your medical bills, lost wages due to missed time at work, and property damage, as well as for the pain and suffering you have endured due to your accident-related injuries.
When your attorney composes your letter, they will include sections about:
Who you are
Who you claim is responsible for your losses
The date, time, location, and nature of the accident
The extent of the injuries you suffered in the accident
Evidence of the other party's liability for your losses
Demands for a specific amount in financial compensation
After Your Lawyer Sends the Letter
When your lawyer has sent the demand letter, it's the insurance company's turn. They will begin the process of performing their due diligence to determine how much they believe your claim is worth, if anything. They'll review the evidence you have presented to them, as well as undertaking their own investigation into the accident.
How Long After a Demand Letter Can I Expect a Settlement?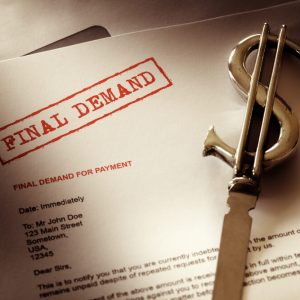 Once the demand letter has been sent, the response time from the insurance company can vary from a few weeks to a few months. Your lawyer will communicate with you about the progress of the response throughout the process.
There are a few reasons why a response may take longer than you expected. Sometimes it is simply because the insurance adjusters are dealing with many claims at the same time, which will slow down their capacity to respond.
Sometimes, however, they may be dragging their heels because they are not acting in good faith. Unfortunately, some insurance companies attempt to deliberately slow the process as a means of putting pressure on the injured person. They believe that if they hold out longer than necessary, the plaintiff will panic and accept whatever minimal offer the insurance company eventually makes.
Can a Lawyer Speed up My Settlement?
Having an experienced personal injury lawyer on your side protects you from insurance adjusters who might otherwise take unfair advantage of you at this vulnerable time. Because insurance companies want to avoid going to court if they can, they will often be more willing to offer a fair settlement if they know that the injured person is represented. An attorney would be willing to file a lawsuit on their client's behalf. Because of this, just having an attorney on your side can help speed the process of settling your case.
However, if the insurance company insists upon rejecting your claim, or if they refuse to offer you the settlement you deserve, you may be forced to take them to court. Lawsuits can often take several months or even well over a year. Having a strong attorney on your side is vital in a court case. They will ensure that all the proper procedures are followed, all deadlines are met, and that your case is presented in the strongest possible light.
Contact an Experienced Dallas Personal Injury Attorney
If you are considering filing a personal injury claim, you might feel overwhelmed by uncertainty about what will happen. While there are no guarantees about how any case can go, having an experienced personal injury lawyer on your side can reassure you that your claim will be handled with skill and compassion.
The experienced Dallas personal injury attorneys of The Benton Law Firm are here for you. We can guide you through every step of the process and take care of all the complicated claim details on your behalf. Call us today at (214) 777-7777 or contact us online for a free case evaluation.