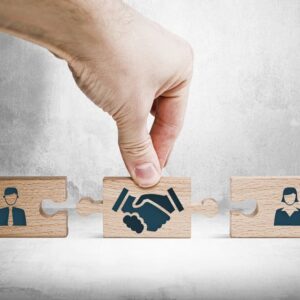 How long mediation takes in a lawsuit depends on multiple factors. It might take only a few hours to come to a settlement agreement. Sometimes, numerous mediation sessions are necessary to reach an agreement.
Mediation is a process where the parties involved in a personal injury case meet with a neutral third party to try to negotiate a settlement. A mediator facilitates conversations with the opposing sides and addresses the issues involved in the case.
Although a mediator can offer suggestions on resolving the case, they're not allowed to enter judgments or decide for each person. They can only mention possible solutions.
The mediation process is often influenced by circumstances, such as:
The complexity of the claim
The willingness of each party to compromise on a settlement
The amount of compensation being negotiated
Number of parties involved
What Happens After Mediation?
If mediation is successful, multiple steps are necessary to close the case. You don't just collect a check and move forward with your life. You must complete the steps below:
Pay mediation fee – Whether or not you settle the case during mediation, you must pay the required fees. The cost includes what the mediator charges for their time and attorneys' expenses if they do not work on contingency. Typically, each party in a personal injury case splits the fee and pays equal shares.
File documents – If you negotiated successfully during mediation, you and the opposing party must sign a settlement agreement. Your lawyer can file it with the court, so the judge knows you resolved the matter and don't have to proceed to trial.
Pay case expenses and receive a check – Your attorney will advise how much you owe in attorneys' fees and case-related costs. Lawyers who work on contingency take what you owe them out of the settlement check. You receive the remaining amount.
Read more: How Are Personal Injury Settlements Paid Out
What Happens After Mediation Fails?
If mediation isn't successful, some options are available to choose from, including:
Go to trial – You can start preparing for trial if mediation doesn't work. The meeting is an attempt to settle to avoid trial. If you can't resolve the issue, you must argue the case before a judge and jury for them to decide on an outcome.
Attend another mediation – Sometimes, more than one mediation occurs during a lawsuit. Maybe you can't agree during the first meeting but decide to schedule another one. You might settle during a second or subsequent mediation. You can request mediation with the opposing party as often as possible. If they agree to put one on the calendar, you still have a chance to find a solution both sides are happy with so you can end legal proceedings.
Continue negotiating – Settlement talks are allowed until the judge or jury issues a ruling. Even if you can't reach an arrangement during mediation, negotiating a settlement at another time is possible. If you don't want to go to trial, continuing negotiations up until then is crucial. You should consider compromising if you don't want your case to proceed further. However, the trial might be your best option for recovering the compensation you're entitled to.
Read more: What Happens After Mediation Settlement
How Long After Mediation Can You Go to Court?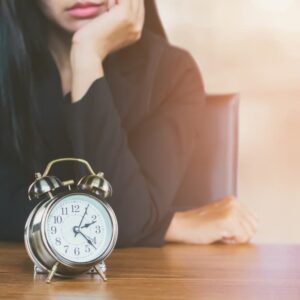 After exhausting all other options for resolving the issue and settling the case, going to court is the next step. You're not disqualified from a trial if you participate in mediation and it fails. You still have a right to go to court and let a judge or jury decide whether they rule in your favor or the defendant's favor.
The aspects of mediation remain confidential. You can't enter any documentation or conversations that took place in mediation as evidence at trial. Once court proceedings begin, it's an opportunity to start fresh as though the mediation never happened.
A personal injury trial is guaranteed to end with a verdict. Unlike criminal proceedings that can lead to a hung jury and mistrial, personal injury cases always resolve. The judge will schedule a trial date after learning your attempts at mediating the case have failed. The date the trial begins will depend on multiple factors, but you should have plenty of time to prepare.
Read more: When Is Mediation Not A Good Idea?
Contact Us
At The Benton Law Firm in Dallas, our personal injury lawyers believe in helping injured clients seek justice. We will protect your rights and tirelessly work to try to hold the negligent party liable for your injury. We can assist you during mediation and other negotiations to settle your case. Our trial lawyers are willing to go to court if necessary to try to resolve the matter favorably.
If you sustained injuries in an accident due to someone else's negligence, call the Dallas personal injury attorneys of The Benton Law Firm at (214) 777-7777 for your free consultation now. Let us be your advocate and work to recover the compensation you deserve.